Full service dog grooming, express wash & walk in nail trims!
4604 N Saginaw Rd, Midland, MI 48640
Welcome to Zach's Dog Groomery! We are your full service dog grooming, express bath, and trimming location. We're dog grooming experts because we've been in the business a long time! Check out our affordable prices and make your dog's appointment for a bath or haircut!

We are open Tuesday through Saturday by appointment only.
Make an appointment to see us!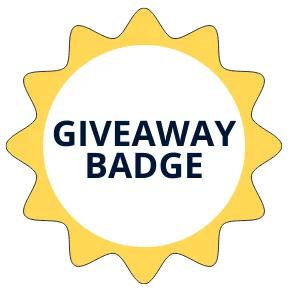 Zach's Dog Groomery has been presented with the giveaway badge. 
The Giveaway Badge is given when the business has helped bring the community together and offer goods and/or services for our giveaways here.
Make sure to show your appreciation and also check to see when the next giveaway is.
From the tall to the small... We do it all
Our Dog Grooming Services
At Zach's Dog Groomery, we provide a full range of dog grooming services to keep your furry friend looking and feeling their best. With our team of experienced and knowledgeable groomers, we're dedicated to providing the highest quality care to every dog that comes through our doors. Our services include:
Full-service Dog Grooming Package, which includes a haircut, nail trim, ear cleaning, and bath. Prices for this package start at $40 for smaller dogs and range up to $60 for larger breeds.
Bath & Brush Service, which includes a nail trim, ear cleaning, bath, and brush out. Prices for this service start at $30 and range up to $50 based on the size of your dog.
Express Wash Package – When your dog just needs a quick spruce-up. This package includes a bath, nail trim, and ear cleaning and is priced at just $15.
Quick Nail Trim – For those times when your dog needs a quick nail trim, we offer this service for just $5.
Please note that prices for our services may vary based on the size and breed of your dog, as well as the specific services performed. We always strive to provide affordable and transparent pricing, so please don't hesitate to contact us with any questions you may have about our rates.
Booking an appointment at Zach's Dog Groomery is easy and convenient. We're open Tuesday through Saturday and offer appointments only to ensure that every dog receives the personalized attention they deserve. To make an appointment, simply text the number here (989-272-2055) and let us know that you need to get in.
We understand that life can be unpredictable, and sometimes appointments need to be rescheduled or canceled. We ask that you give us at least 24 hours notice if you need to make changes to your appointment, as this helps us ensure that our grooming schedule runs smoothly and that all of our clients receive timely service.
 We're always happy to help and look forward to seeing you and your furry friend soon!
About Zach's Dog Groomery
At Zach's Dog Groomery, we've been providing top-quality dog grooming services to the community for many years. Our team of experienced and dedicated groomers is passionate about keeping dogs healthy, happy, and looking their best.
We're committed to using only the best grooming products available and take care to use gentle, non-toxic, and eco-friendly shampoos, conditioners, and other products whenever possible. Our team is also highly knowledgeable about dog grooming and is always happy to answer questions and provide advice to pet owners.
We believe that every dog deserves to be pampered, which is why we're dedicated to providing affordable and accessible grooming services to all of our customers. We're proud to have built a reputation for excellent service and happy, well-groomed dogs, and we look forward to continuing to serve the community for years to come.
Google Reviews
JT and Bertha love Zach's Dog Groomery especially Sonja. They love all the girls there but she is the best especially when it comes to nail trims. Kennel baths are great also in and out in 15 minutes. Great place and people.
Amazing I cannot say enough great things about Zach's! Everyone is always so helpful, and they are so amazing with our dogs! We have a pit mix and a basset hound, and they are amazing and educated about both breeds and provide the best services for both. They have always been amazing about scheduling, and if we need an emergency groom they try their best to help us out. I highly highly recommend them, and they have a life long customer!
First time I've taken my dogs to a groomer. Staff were very kind and fussed over my boys. They look and smell terrific!
Very professional and family owned great work environment and service is of the utmost respect highly reccomend
I love the staff here. And they are so good with my dog. That means alot to me and my dog. Wouldn't go anywhere else!!! Their prices are very reasonable too...Thank you for treating is like family❤️.