Wilds Plumbing, Heating & Air Conditioning
The safety and comfort for you and your family is their number one concern. When you work with Wilds, you work with a team of professionals who care.
From a friendly and helpful customer care team to their highly qualified and experienced technicians, they know what it takes to get the job done right the first time around.
There are no cutting corners to save time or money. Wilds' technicians check and double check their work to make sure that everything is working to the standard needed.
Quick & Efficient
Wilds is all about getting out and getting the job done. Let them know what you need and they'll be out ASAP.
Quality
The products that Wilds use are top-notch. You want the best in and around your house and they have it.
Reliable
There doesn't have to be any worrying about if the job is done correctly. Wilds does it right the first time.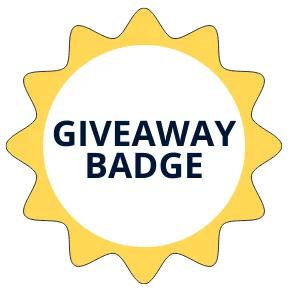 Allied Group Fitness has been presented with the giveaway badge. 
The Giveaway Badge is given when the business has helped bring the community together and offer goods and/or services for our giveaways here.
Make sure to go in and show your appreciation and also check to see when the next giveaway is.
Google Reviews
Wilds was very professional, quick, and polite! They were able to squeeze me in and get my water heater replaced promptly and left no mess! Explained how to use the new water heater and made sure none of my questions went unanswered. Highly recommend!
Eric came out and checked out what we initially thought was a leak from bad grout. He was able to diagnose the problem back to a faulty pipe. He was entirely clean and respectful, even helping to refer us to professionals that should be able to help remedy some mold, as well as documenting everything for insurance. Thank you Eric!!
Once again Wilds Heating and Plumbing did an amazing job! Leaking garbage disposal - Beth called me back right to schedule an appointment for repair and the guys arrived right on time, we're polite and professional quickly installed a new garbage disposal! I will continue to use Wilds for all of our plumbing needs! Highly recommend!
We've had a leak for months & several companies came to look but the problem was never solved. Wild's did it!! They found the issue for us & were so great about it. Highly intelligent and nice to work with ♡
I needed a new furnace and wanted central air installed. I had a different company give me a quote first, wasn't happy with the salesman or the price. Wilds came in and give me a quote that was $4,700 cheaper with the same equipment. I scheduled it an they were here a few days later. Several guys showed up an had it done very fast. Boss man even came out just to check on things an make sure I was happy. Would highly recommend!!