Wellness Within Family Chiropractic
Wellness Within Family Chiropractic stems from the foundation that the body is a self-healing, self-regulating, interconnected system. We strive to take the whole body into consideration because every structure within the body works together. We believe that when you take the nerve interference out of the equation with a chiropractic adjustment, the body can heal itself and function properly.
Our office sees all ages of patients from infancy through adulthood. We welcome all individuals that wish to seek care. We are a chiropractic office focused on family wellness, perinatal, postpartum and pediatric care. Our practitioner is Webster Certified through the International Chiropractic Pediatric Association (ICPA) for care specific to pregnant women. Birth can be a traumatic experience for both mother and child. Tension can build up in the spine for children causing issues such as colic, reflux, ear infections and bedwetting. Chiropractic care during pregnancy can help alleviate low back pain but also provide support for a faster and safer delivery.
promote your energy and overall well-being
Being able to have a quick way to get that energy boost is great to have in Midland.
Immune Boost
It's comforting being able to have that immune boost before flu season or before going on a long trip.
Local Results
Being able to have something like this outside of traditional medicine right here in Midland, is a wonderful change.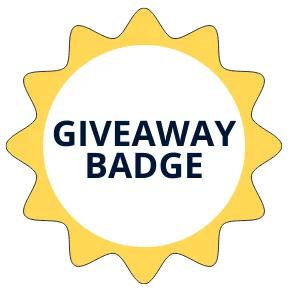 Biggby Coffee Midland has been presented with the giveaway badge. 
The Giveaway Badge is given when the business has helped bring the community together and offer goods and/or services for our giveaways here.
Make sure to go in and show your appreciation and also check to see when the next giveaway is.
Google Reviews
10/10 I would recommend this place to everyone. Dr. Champagne is probably the best chiropractor I've been too. Not only does she explain everything so you know what's going on and what happens when you get an adjustment done but she is very caring and gentle with you. Within 3 weeks, my back/neck has felt SO much better. (Added bonus you can get a cooling spray after you're done and it feels amazing on the back after an adjustment!)
Highly recommend! I only wish I had found Madison sooner! I absolutely love the drop table technique and the activator adjusting tool. She explains everything in great detail and in a way it's understood. Very knowledgeable and gentle.
Dr. Madison is amazing! I have not had any chiropractor care in a very long time and she was so thorough with explaining everything and making me feel comfortable in her care. She is so kind, friendly and welcoming! I highly recommend Dr. Madison and Wellness Within Chiropractic!
Dr Madison is awesome! We are new to the area and have been going consistently for the past few months. I always feel great when I leave. She does great with our kids too, even when they can be a bit much at times. Definitely would recommend seeing her for any chiropractic needs.
I started visiting Dr. Madison because I was having discomfort in my lower back and hips during my pregnancy and she was highly recommended by my health provider. Since this was my first time with a chiropractor, Dr. Madison took the time to explain everything to me and she patiently answered all my questions. She shows a genuine interest in her patients' wellbeing, and I always feel heard and safe in my appointments. I highly recommend visiting Dr. Madison, she is warm and caring and her attention to detail is flawless.