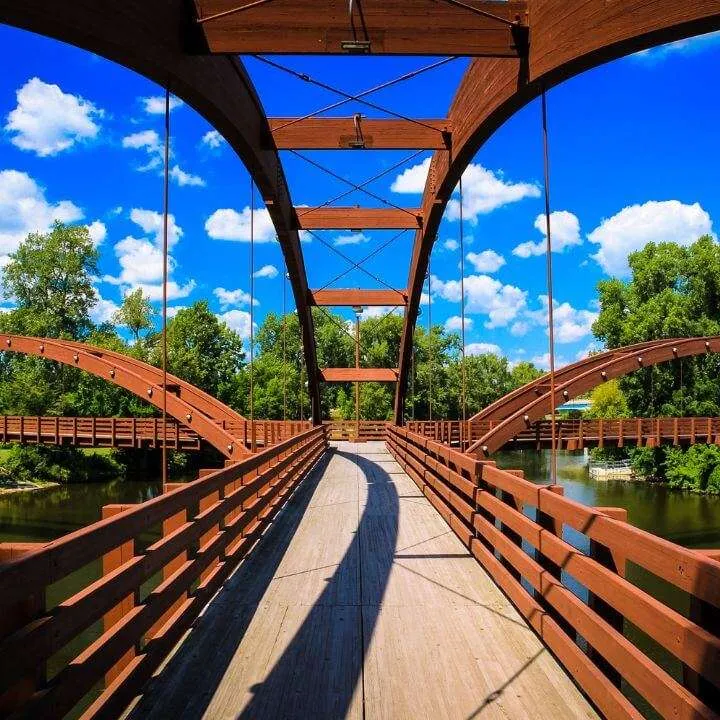 You won't find another one like it. The Tridge is the place to go in downtown Midland. Whether you want to relax and look at the water, play at the park, start going down the Rail Trail, or play at the spray park – it's all right here. 
The Uniqueness
You're really not going to find anything else like this. The Tridge is beautiful, especially at night with the lights on.
Activities around it
The Tridge is in the middle of a variety of activities and relaxing spots. It's worth walking around.
Google Reviews
This business does not have any recent Google reviews.