The Rogers Family Wellness Park
Quick & Efficient
Lloyds Door Systems doesn't mess around when it comes to getting out and getting the job done. Let them know what you need and they'll be out ASAP.
Reliable
There doesn't have to be any worrying about if the job is done correctly. If Lloyds is doing it, it's done right.
Quality
The products that Lloyds Door Systems use are top-notch. There is a wide variety of doors that you can choose from and you'll be happy with anything you pick.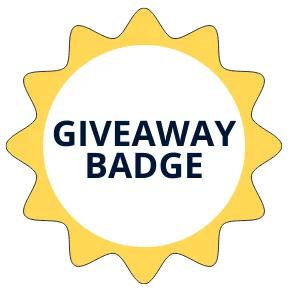 Allied Group Fitness has been presented with the giveaway badge. 
The Giveaway Badge is given when the business has helped bring the community together and offer goods and/or services for our giveaways here.
Make sure to go in and show your appreciation and also check to see when the next giveaway is.
Google Reviews
Great new park park! A little bit of everything for anything age here. The way it's set up this park could just keep adding new playgrounds here and there! I did read other reviews and I agree with them..... Needs some trash cans and more seating for sure.
This park is amazing, everyone. It has every thing you could ask for. The coolest thing I saw there was the baby swings that also had regular swings attached so you could put your baby in the swing and swing them sitting down. An awesome thing for parents with back/hip/walking difficulties. It is also not too wide open that if your child is a runner it would be hard to catch them. There are some nice daisies growing around the area. My kids loved it and I loved it. I was like a big kid again. So much fun.
Both my daughters loved it. Especially the little zip line. 4 separate areas. 2 playgrounds. One for little girls and big girls.2 fitness areas. Seemed like it was aimed more for adults. 1 is currently flooded.
Ordinarily I would rate this park 5 🌟s but it has a major safety hazard that really needs addressed. There is a major safety problem with the exercise equipment on the right side of the blacktopped trail. The playground itself the exercise thing sets on is so waterlogged that you actually sink into the ground almost like quick sand little bit it's like a swamp this thing was built on. Please someone alert ⚠️ the people needed to fix that beside who wants to walk in a flood of water when exercising I sure don't. Otherwise a great kid friendly place.
Sweet playground with outdoor exercise equipment that works!