Handcrafted Wooden Toys for Kids and the Young at Heart
Let the imagination run free
Welcome to my shop! I was a licensed daycare provider for almost 30 years. I've recently retired and am moving onto my next phase – Toys! I'm hoping that your children will enjoy playing with these as much as I enjoy creating them.
If you watch the videos on TikTok, you'll see there is as much enjoyment in making these as kids like playing with them.
Contact Me For Midland Pickup & 10% OFF
Thank you for your interest in Simple Wooden Toy Co! To place an order, please look at my store and then contact me through the form below to let me know what you're interested in and to use my local pickup!
I will be happy to assist you with any questions you may have and help you place your order. I look forward to hearing from you!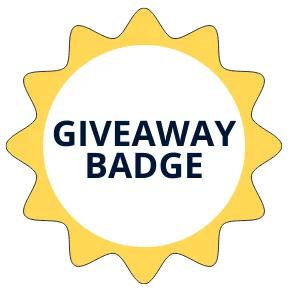 Simple Wooden Toy Co. has been presented with the giveaway badge. 
The Giveaway Badge is given when the business has helped bring the community together and offer goods and/or services for our giveaways here.
Make sure to show your appreciation and also check to see when the next giveaway is.
Why Simple Wooden Toys...
Quality Wooden Toys for Kids that Stand the Test of Time
I am dedicated to providing high-quality wooden toys that will stand the test of time. These toys are handmade using only the finest materials, ensuring that they are durable and long-lasting. I believe in the timeless value of wooden toys and strive to create products that will be cherished for years to come. Whether for imaginative play or educational purposes, our wooden toys are the perfect choice for kids of all ages. Trust us to provide your child with a toy that will stand the test of time.
Eco-Friendly and Durable Wooden Toys for Kids
I am proud to offer a range of eco-friendly and durable wooden toys for kids. We believe in the importance of sustainability and strive to create products that are not only enjoyable for children, but also have a minimal impact on the environment. The wooden toys are made from high quality, sustainably sourced materials and are designed to withstand the rigors of play. Not only are they great for the planet, they are also built to last, ensuring that your child can enjoy them for years to come. Choose our eco-friendly and durable wooden toys for a fun and responsible choice.
Traditionally Crafted Wooden Toys for a Modern World
I specialize in traditionally crafted wooden toys that are perfect for the modern world. These toys are made using safe and fine materials, ensuring that each one is a truly unique and high-quality product. While our toys are inspired by the past, they are designed to be enjoyed by children of all ages in the present. From classic cars to building blocks and puzzles, we have something for every child to enjoy.
Meet Trudy, a kind and caring woman who has spent almost 30 years running a successful daycare. Trudy has always had a deep love for children and has dedicated her career to providing a safe and nurturing environment for them to learn and grow. Since retiring in 2019, Trudy has found time to pursue her passion for creating handmade wooden toys.
Over the last year, Trudy has honed her skills and developed a range of beautiful and intricate wooden toys that are beloved by children and parents alike. From cars and dinosaurs to houses and animals, Trudy's toys are full of character and bring joy to all who play with them.
Despite her years of experience and success, Trudy remains a child at heart and takes great pleasure in seeing the joy that her toys bring to children of all ages. Whether you are a parent looking for the perfect gift or a daycare owner in need of educational and engaging toys, Trudy's wooden creations are sure to delight. Contact her today to see how her handcrafted wooden toys can enhance the lives of the children in your care.
Making people happy is the only reason
Thank you to my customers who put their trust in these Simple Wooden Toys.
These wooden puzzles are adorable, well made and a fun way to learn for our Granddaughter. They make a nice display decoration. Thank you for the prompt shipping and extra fun puzzle.
Tracy
My daughter absolutely loved these! She was so happy. Thank you so so much
Clarissa
Everything was perfectly done. I couldn't have been happier with what I ordered. Every piece was wrapped to ensure no damage would happen to it. The seller made sure to message me when the order was sent out and delivered. I will definitely be ordering again soon!!
Felisha
Enter MidlandLocal and choose local pickup
This business offers 10% OFF  to anyone who enters MIDLANDLOCAL when making an order on etsy.com/shop/SimpleWoodenToyCo
Click below to buy your gear and get discounts here and all over Midland!