Over the past 12 years, Seung-ni Fit Club of Midland has helped transform thousands of lives. Whether you are looking to dip your toes in the water of health and fitness or a hardcore enthusiast – we have a program for you!
We offer high-energy group fitness classes led by ROCKSTAR instructors!
•Body Sculpt
•Cycling
•Cardio Sculpt
•Kickboxing
•Cardio Dance
promote your energy and overall well-being
Being able to have a quick way to get that energy boost is great to have in Midland.
Immune Boost
It's comforting being able to have that immune boost before flu season or before going on a long trip.
Local Results
Being able to have something like this outside of traditional medicine right here in Midland, is a wonderful change.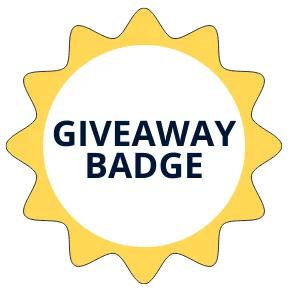 IV Lounge at Lavish Style Studios has been presented with the giveaway badge. 
The Giveaway Badge is given when the business has helped bring the community together and offer goods and/or services for our giveaways here.
Make sure to go in and show your appreciation and also check to see when the next giveaway is.
Google Reviews
I love coming here! I'm soo happy I made the decision to try Seung-ni Fit club Midland! Gym's have always been intimidating to me, but I don't have to worry about feeling that way here! The instructors, staff, and community are all truly soo AMAZING, and welcoming! I'm definitely hooked! The variety of classes, and flexibility on the app brings something for everyone! I'm a new mom, and coming here is my me time! I cherish it! Thank you Seung-ni! ❤️
I just started cycling classes at Seung-Ni after taking a long break from regular workouts. I left my first class dripping and sweat and feeling super elevated. I'm hooked! Every instructor I've taken has their own style and I've loved them all. Thank you Seung-Ni and instructors for such amazing offerings.
I started going to Seung Ni at the beginning of the year and just successfully completed the 6 week body challenge where I lost 15 pounds and I couldn't be happier! This is a great facility with great instructors and have never felt judged at the start of my fitness journey. If you're hesitating on joining, I highly recommend taking the leap and getting started!
NOT A GOOD LOCATION IF YOU HAVE SPD: If you have sensory processing disorder or are triggered by loud noise, bright flashing lights, and high-stress environments, this gym is not for you. I've had to leave multiple classes due to losing a battle with a panic attack due to combinations of these, so I wanted to let others know in case they are in the same boat. That said, this is a great gym of very helpful and passionate people, instructors were great and the variety of classes were wonderful. I genuinely felt in better shape after participating in a fit challenge and, while there is a sales pitch baked throughout, the team isn't otherwise pushy to only buy their items. If there were an option to go to classes that were set aside that modified their bright flashing club lights and extremely loud music, I'd definitely still be going. I do realize I'm definitely in the minority and do rate this gym highly.
I am in my 40's and honestly never thought that I had a chance at becoming fit until I started working out at Seung-ni in Midland. I have never felt better and am actually excited about doing fitness classes! Also, I have always been nervous about joining a gym, thinking I wasn't good enough or that I would be an outcast. But I do not feel that way here! The instructors are great people who are inspiring to each person in their class and truly care about what they are doing.