Reena's Jade Massage Therapy
heal, relax, and experience relief from pain and stress
Serving Midland and Surrounding Areas
At Reena's Jade Massage Therapy, we specialize in curating personalized healing experiences through a variety of massage modalities, such as Swedish massage, Deep Tissue massage, Ashiatsu DeepFeet Bar Therapy, Chinese foot massage, and reflexology. Each session is tailored to your specific needs, fostering an environment of healing, relaxation, and relief from pain and stress.
visit our website to book your appointment today!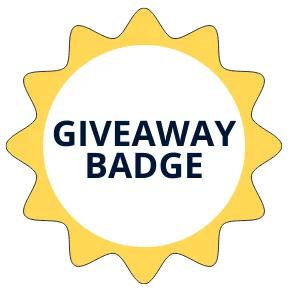 Reena's Jade Massage Therapy has been presented with the giveaway badge. 
The Giveaway Badge is given when the business has helped bring the community together and offer goods and/or services for our giveaways here.
Make sure to show your appreciation and also check to see when the next giveaway is.
Embrace the Power of Touch at Reena's Jade Massage Therapy
A Sanctuary for Body and Mind
Our center in Midland, Michigan, offers a tranquil setting where you can escape the hustle and bustle of everyday life. We offer an extensive range of services that soothe the mind and body, address pain, and alleviate stress.
Expert Care with a Personal Touch
Under the caring hands of Reena, you'll experience personalized treatment plans that consider your unique needs and preferences. With her exceptional technique and expertise, Reena cultivates a relaxing environment and provides effective relief for various health and wellness concerns.
About Reena's Jade Massage Therapy
Reena's Jade Massage Therapy, nestled in the heart of Midland, Michigan, has been a sanctuary for healing and relaxation since 2022. Founded by Reena Ren, a highly-qualified and licensed massage therapist, the center is committed to guiding clients towards their health and wellness goals. Reena brings her passion for helping others and her comprehensive knowledge of different massage techniques to deliver custom treatments that bring relief, relaxation, and rejuvenation. Whether you're looking for a simple Swedish massage or a more intensive Ashiatsu DeepFeet Bar Therapy, you'll find that Reena's Jade Massage Therapy provides exceptional service that will leave you feeling restored and revitalized.
Google Reviews
This business does not have any recent Google reviews.