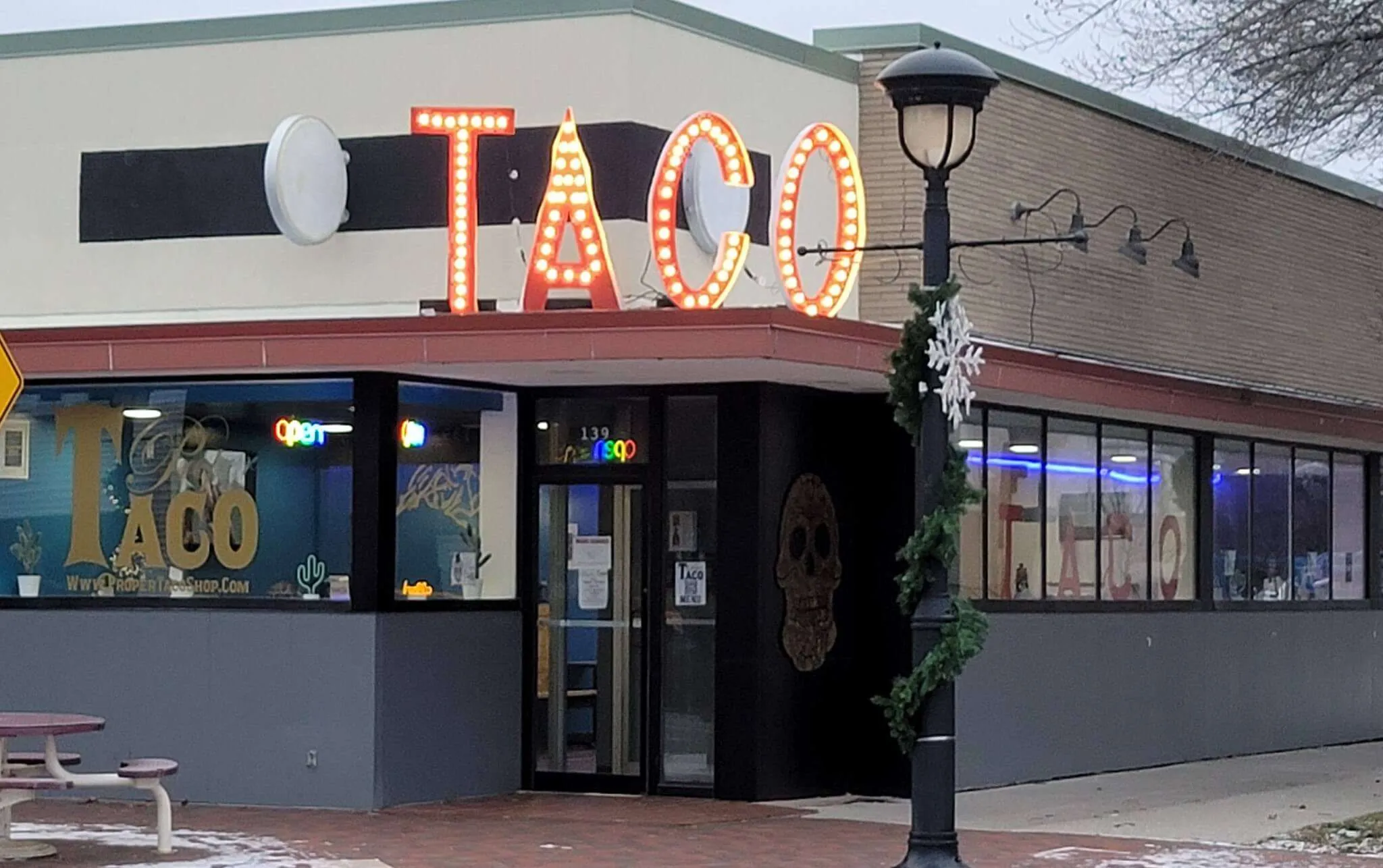 We've all had tacos,
SOME ARE SIMPLE, USUALLY A FLOUR TORTILLA WITH MILDLY SEASONED GROUND BEEF AND CHEDDAR CHEESE. OTHERS, NEARLY EXPLODING WITH TOPPINGS, STILL MANAGE TO BE A BORING EXPERIENCE FOR YOUR TASTE BUDS. HERE AT PROPER TACO SHOP WE ARE DEDICATED TO SERVING YOU A TACO THE WAY IT SHOULD BE. FROM OUR CORN TORTILLAS, EXPERTLY SEASONED PROTEINS, FRESH VEGGIES AND FLAVOR PACKED HOUSE-MADE SAUCES, YOUR MOUTH WILL WONDER WHY YOU EVER ACCEPTED ANYTHING LESS THAN A PROPER TACO.
Don't forget Gladys!
Book for a party, rent for lunch at your business, or catch us on the road!
$2 off an order of $10 or more. Once per day.
Mention Midland Local when ordering
This business offers $2 off an order of $10 or more (Once per day) to anyone who mentions Midland Local when ordering.
Click below to buy your gear and get discounts here and all over Midland!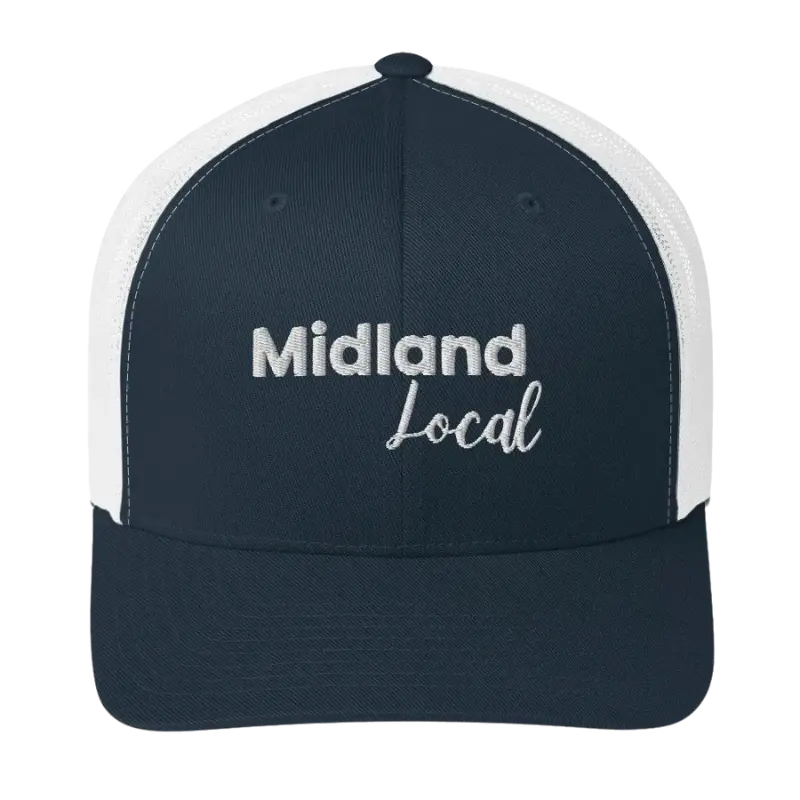 promote your energy and overall well-being
Being able to have a quick way to get that energy boost is great to have in Midland.
Immune Boost
It's comforting being able to have that immune boost before flu season or before going on a long trip.
Local Results
Being able to have something like this outside of traditional medicine right here in Midland, is a wonderful change.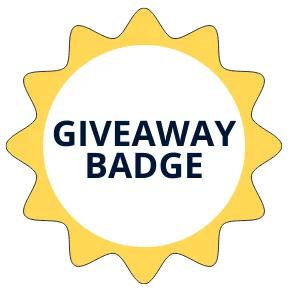 Handi Can LLC has been presented with the giveaway badge. 
The Giveaway Badge is given when the business has helped bring the community together and offer goods and/or services for our giveaways here.
Make sure to go in and show your appreciation and also check to see when the next giveaway is.
Google Reviews
My friend and I visiting midland stopped in on Sunday for lunch, we wanted something different and unusual and boy did we find it. And let me tell you, my mouth is watering and I'm craving the tacos so bad I'm about to drive the 50 miles for them. The flavor was out of this world. I had the spicy angie taco and it tore me up on the way out and I loved every minute of it. We both moaned very loud with our food. The service was awesome. We had a great time with the lady that served us. The catering list had me laughing so hard. Cannot wait to have more.
Creative tacos, not your normal taqueria. Cute little place. The menu is a bit overwhelming, thankfully the guy gave us a menu tour which did help but it was still overwhelming. I'm glad I looked online first because I kind of knew what I wanted to get. You walk up to a counter to order. The menu is on the wall. Tbh this makes it very overwhelming with a menu that has so many options and variations it would be better done as an in hand menu. After ordering I heard the workers talking in the back about how they can't understand how someone, even after the menu has been explained to them that they can't figure out what to order. I can tell you right now that it is the way that the menu is presented. It's the names and the way the ingredients are listed. Having the spicy items listed in red helped my guy order because he knew which items he wanted immediately. I on the other hand needed to read the overwhelming list of ingredients. The smell when I walked in was a bit sour and there were a few flies around the kitchen and counter area which was off putting. The flies and overwhelming menu almost made me want to leave. I ended up getting an Odin and a Becky- both were super wet with the water from the bin the chicken was pulled from. They definitely need a spoodle. Because they are not draining their scoops. My tacos were so soggy and wet that it was a mess to eat. My first bite of the Odin got all over me and the table. While the flavor and presentation were good the actuality of the taco was a disaster. The last plate photo in my post shows the liquid that came out of both my tacos. My guys tacos were different meats than mine so he didn't have my issue. He had the moe and the Amanda. He said the moe was interesting and the Amanda was best. We had the Nathan to share which was really good. The worker never checked up on us or pre-bussed our table but did it for a family that sat next to us. This was upsetting. I was gonna talk to them about my experience but figured after hearing them talk about the customers before hand and the fact that they didn't check up on us that they probably didn't care. Good not great. I'd go again.
We used to really like this place for taco night. The last time we came here was on October 10, 2023. My husband, our 1 year old baby, and I, had dinner and everything was fine. We took home leftovers. Later in the night I was eating the leftovers and bit into something very hard and sharp, which ended up being some kind of staple. I emailed the restaurant and all the staff member said was they were 'at a loss' because they 'don't have packaging' like that. No apology, and no statement that they would look into the problem. Haven't eaten there since and won't be going back.
Super fun energy here! Their menu hosts a diverse mix of taco combos, all with unique names. Also, they have a vegan section! The blend of flavors was nice, the only downside was that the tortilla ripped easily
Normally I like this place, but today I placed a pickup order during lunch hour and it clearly was rushed. And honestly gross. I couldn't send feedback on the online order otherwise i would have instead of here, but I had almost zero meat on my order and what I did get, was this in the pic. ALL actual fat and actually disgusting seeing the valves in the meat. That was 90% of all the meat I had on the entire filling size order of nachos. The rest was all toppings. I maybe had 2 bites of meat besides what I took out in the pic. Pretty bummed for $15 nachos.