Don't just be the part, dress the part.
132 E Main St, Midland, MI
Prim Sage is woman's and men's clothing boutique based out of Midland, MI. We are here to provide you with classic and classy pieces to fill your wardrobe. When the time comes for you to go to the office or to go on an outing with your friends, you can be confident that you already have the outfit you need for the occasion. We will do everything we can to make shopping with us a rewarding experience.Do you need help styling what you purchased?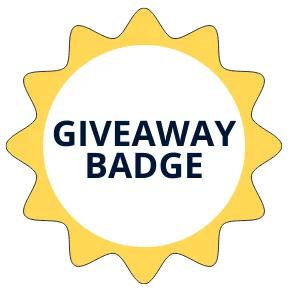 Prim Sage has been presented with the giveaway badge. 
The Giveaway Badge is given when the business has helped bring the community together and offer goods and/or services for our giveaways here.
Make sure to show your appreciation and also check to see when the next giveaway is.
here to provide classic pieces to your daily wardrobe
Check out our Style Board pages for creative ways on how to dress for the occasion. We are here to help you not only be the part but to dress the part. Let our fashion and inspiration help boost your confidence everywhere you go.
Whether you are back in the office, going on a date, have a planned social event, or just hanging out on the weekend, we've got you covered. Click on the outfits below to shop the look and view each occasion page for more outfit ideas!
2022 was a big year for us! We went from online only to having 2 physical locations! We have a mini collection located at 906 Washington Ave in Bay City, MI, along with 12 other small businesses. This location launched in October 2022. Our main store is located at 132 E. Main St in Midland, MI. The grand opening for this location was Nov 29, 2022. Not only are you able to browse our online, you can now shop with us at either location.
Hi! I'm Akilah.
Ever since I was a child, I have wanted to do something with clothes. I was the girl who played with dolls until middle school, loved dress up, and even sewed a few pieces of clothing for myself. Now my long-time desire has finally come to life in the form of a clothing boutique. With the passion for dress clothes and business casual, I believe there is no reason you can't look good and be modest at the same time. Thus, Prim Sage was born. No, it is not all about looks, but face it we have a boost of confidence when we feel good in what we wear. So go ahead and browse around, purchase a few things, and go conquer the day.
Building trust through satisfied customers: A closer look at our reviews
"Prim Sage Boutique is the cutest! The atmosphere was cozy and welcoming, the staff was kind and quick to help me with what I was looking for, and they had TONS of cute options. I'll definitely be back and highly recommend!"
Kalie
"The owners are the best they really helped get us our order before our trip and we love what we got!! Highly recommend"
Josh
"When the first comment you get after wearing their attire is "You look so well put together!" How can you not want to keep going back! Every outfit is so perfectly paired for each season and with an amazing array of accessories you can truly make your look "you"! Thank you Prim Sage for the confident looks!! Can't wait to come back!!"
Amber
This business offers 10% OFF  to anyone who enters MIDLANDLOCAL when making an order on etsy.com/shop/SimpleWoodenToyCo
Click below to buy your gear and get discounts here and all over Midland!