Pop-Pop's Gourmet Popcorn
Pop-Pop's Gourmet Popcorn is located at 136 Ashman Circle in Midland, Michigan. Our hot-air-popped, gourmet popcorn is more than a fresh and tasty treat. It can be the perfect way to say thank you, convey greetings, cater an event, raise funds for your important project, or simply enjoy it as a treat after a long, busy day.
Stop in or order from our store online!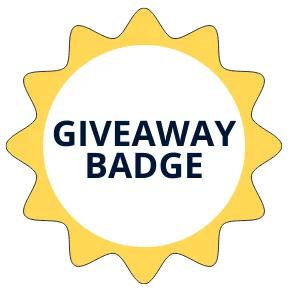 Pop-Pop's Gourmet Popcorn has been presented with the giveaway badge. 
The Giveaway Badge is given when the business has helped bring the community together and offer goods and/or services for our giveaways here.
Make sure to show your appreciation and also check to see when the next giveaway is.
Experience the Taste of Gourmet Popcorn
At Your Service - Transparent and Open to Your Questions
We are always open to answering questions about our process, ingredients, flavors, and allergens. Please contact us if you have questions and concerns about any of these areas. We also consider custom flavors, so you're welcome to send us your ideas. Some of our customer-suggested flavors are among our Best-Selling Flavors.
Order for Yourself or as a Gift
We buy our popcorn kernels from Zastrow Family Farms, located in Hemlock, Michigan. The mushroom-style kernels are the best for coating due to their round shape. We always use their Mega Mushroom kernel, which truly enhances your popcorn eating experience!
Save time and order your Pop-Pop's gourmet popcorn online. Currently, we are offering, through our website, a limited selection of our signature flavors. A complete list of our current flavors and prices is available by request. Click here to give us a call!
Reaching Every Corner of the Midland Community
Gene & Patty got their idea to make and sell popcorn at farmer's markets and craft shows in an unexpected way. In 2010, one of Patty's daughters asked for Peanut Butter popcorn for her birthday. Gene still makes sure to have the Pop-Pop's Trailer at the Midland Farmer's Market May 1 – Oct 3: Saturdays 7:00am – 1:00pm.
About Pop-Pop's Gourmet Popcorn
You may be wondering, "What exactly is it you do?
Our answer is: We make amazingly delicious flavored popcorn by using the best, most-wholesome ingredients available to us. As we create our flavored popcorn the two groups of people whose opinions really matter: Pop-Pop's Staff and YOU! The popcorn has to pass our taste and quality standards before it is offered to you. We strive to offer you the best-tasting popcorn you might ever have!
Building trust through satisfied clients
Google Reviews
The owner was an amazing and kind man, he made the trip honestly. If you like popcorn then GO! Prices were fair, Seasonings were amazing and tasty, and the customer service was great! I got the Cheddar Popcorn and the Chocolate Cherry Popcorn, and I recommend you try them both!
I have been meaning to try it out and today I did. It is the best popcorn I have ever had. Every kernel is perfectly popped. There are no small pieces or shells in the bottom of the bag. Every piece crunches and then melts in your mouth. The flavors are delicious and made with all natural homemade ingredients. Will definitely go back for more. I highly recommend them.
Wow! Such a little gem in our lovely town of Midland, Michigan! Wonderfully delicious Air Popped Gourmet Popcorn. Everything made right in the store! The cheddar is amazing and the Caramel Corn is perfection!! Got myself some and a few bags for my friend for his birthday. Reasonably priced too! Many flavors available, sweet or savory. Samples given. I definitely recommend this wonderful place!!
Very, very good popcorn! For as long as this place has been here it still seems to be kind of a secret! This place deserves your business!
This wonderful "mom and pop's" business helped us out in a jam. The popcorn was amazing and made our event next level! 100% recommend this business for one bag or 1000 bags of gourmet popped corn!
$3.00 off purchases greater than $15.00
Wear Midland Local Gear or Mention Midland Local
This business offers $3.00 off purchases greater than $15.00 to anyone who wears or mentions Midland Local when making a purchase.
Click below to buy your gear and get discounts here and all over Midland!