promote your energy and overall well-being
Being able to have a quick way to get that energy boost is great to have in Midland.
Immune Boost
It's comforting being able to have that immune boost before flu season or before going on a long trip.
Local Results
Being able to have something like this outside of traditional medicine right here in Midland, is a wonderful change.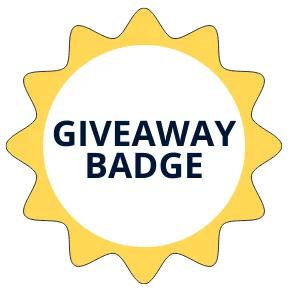 IV Lounge at Lavish Style Studios has been presented with the giveaway badge. 
The Giveaway Badge is given when the business has helped bring the community together and offer goods and/or services for our giveaways here.
Make sure to go in and show your appreciation and also check to see when the next giveaway is.
Google Reviews
Stopped by at an odd time, 2:30 pm on a Monday. I had never been to Pizza Sam's , but saw the positive reviews and wanted to give it a try. We were greeted right away by someone behind the counter who was very knowledgeable about the menu. We got an appetizer, salad, pizza, and bread sticks. All were very good! Pizza was hot and the thick crust was done just right. Plenty of toppings on the pizza without it being "overloaded." Good dressing options for the salad too. If I had to choose one thing to change, I'd say I wish the marinara sauce for the bread sticks was warmed up, but it was definitely not a problem. I look forward to returning again!
Vegan friendly! I got their Just Plants salad, and although the lettuce wasn't my fav, it was still pretty delicious. They also have a vegan pizza, which I will have to go back to try.
They said it was going to be an hour, they showed up in 26 minutes! The pizza is loaded with toppings all the way to the edge. We aren't from around here but wish we had this back home. Delivery guy was very good. We will definitely eat this again!!
The pizza and bread sticks were excellent! The service was great too.
This place was great! Someone in my party picked it, and I was so happy they had a completely vegan pizza and a completely vegan salad with vegan cheese and vegan sausage! It was delicious! Lots of other fun things too- cinnamon breadsticks, sweet potato fries, fried green beans… delish! And great service! Just a great place all around!