Quick & Efficient
Lloyds Door Systems doesn't mess around when it comes to getting out and getting the job done. Let them know what you need and they'll be out ASAP.
Reliable
There doesn't have to be any worrying about if the job is done correctly. If Lloyds is doing it, it's done right.
Quality
The products that Lloyds Door Systems use are top-notch. There is a wide variety of doors that you can choose from and you'll be happy with anything you pick.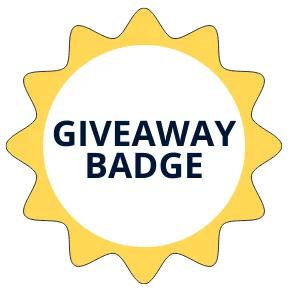 Allied Group Fitness has been presented with the giveaway badge. 
The Giveaway Badge is given when the business has helped bring the community together and offer goods and/or services for our giveaways here.
Make sure to go in and show your appreciation and also check to see when the next giveaway is.
Google Reviews
LOVE this place. Kids Corner is amazing. Yoga with Emma is amazing. Food is good. Such a great resource for a community our size. And we haven't even been here to experience summer activities yet!
I went to this club for a wedding reception. Very nice attractive venue. The staff are attentive and polite. Good food as well.
A stunning venue for the Dow Great Lakes Invitational! Everyone is so helpful and kind. A beautifully groomed golf course.
Got to work at the annual DOW GLBI (ladies PGA golf tournament) Can't say enough about what a fun family event this is! The parking and transportation to and from the country club is quick and painless. My son (5)had broken his leg and needed the lift van to get him from the parking lot to the event...they were sooo great I was able to call & text an actual person and she arranged for a driver to meet us and get my son right on!!! We loved both our driver Mr.Robert and the Coordinator Ms. Maria!!! The players are sooo nice and love to interact with fans when they are not in action!!! The partnership between Dow and all the vendors/venue/community really shines through and it was an amazing event to experience...even the kiddos loved it!!!
The food is always great, but if you have food allergies this is the place to check out. Chef Nate and his team do an unbelievable job making you feel safe while dining out. My wife is a celiac.