Midland Center For The Arts
Mid-Michigan's Landmark Destination for World-class Entertainment and Cultural Programming.
Imagine a place where art, science, history, music, theater, dance, films, camps, classes and professional world-class entertainers live under one roof! This is Midland Center for the Arts, a one-of-a-kind venue where all ages are invited to create as well as appreciate and explore a diverse array of guest artists, internationally known art and science exhibits, professional symphony concerts, award-winning theatre, art classes and more.
Your Options & They're online!
You can take all of these classes from the comfort of your home. It's the best of all worlds.
There are classes everywhere
With downtown being bloacked off to vehicles, this was the perfect place to hold some Allied Group Fitness classes
They're getting a building
We love seeing businesses grow and that's just what Allied Group Fitness is doing.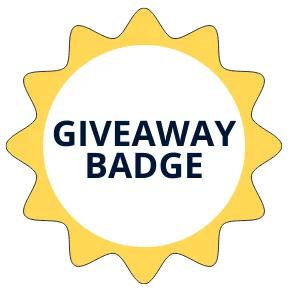 Allied Group Fitness has been presented with the giveaway badge. 
The Giveaway Badge is given when the business has helped bring the community together and offer goods and/or services for our giveaways here.
Make sure to go in and show your appreciation and also check to see when the next giveaway is.
Google Reviews
large venue. Cold drinks and snacks. comfortable seating.
This was a great experience! We visited for the Dinosaurs but really enjoyed the regular exhibits too. The music area was especially fun. If only we had a soundproof room at home for drumming! Lots of variety for kids with different interests!
I took my children here for the dinosaur exhibit. The cost of admission was $10 for an adult ticket and $7 per child. It was well worth the price. The dinosaur exhibit was fantastic and there were crafts and hands on activities for the kids. Not only were we able to see that exhibit, but we had access to the rest of the museum as well. The artwork at present was fabulous. The staff was extremely friendly. We will definitely come back.
Went to see Eat Your Science! Live with Alton Brown. Amazing experience. The facility is beautiful and well maintained. Definitely worth seeing a show or just visiting to see the art exhibits they offer.
MCFTA is one of the most creative places (in my opinion) that you & your kids can enjoy in Midland. My kids enjoy going & I enjoy taking them because they can touch & learn so much at the Alden B. Dow Museum of Science and Arts (one of their favorites). For example, there is The Hall of Ideas where kids can actually play a variety of musical instruments, very cool interactive artwall that you can email your kids drawings to yourself, see themselves on a screen while sitting at a news desk & stand in front of a green screen like a weatherman & see themselves on the monitor, even learn a little about Midland geography & history, AND SO MUCH MORE!!! There's the Spark¡Lab where kids create cool stuff at different stations. I couldn't list everything on here if I tried! It's literally layers of fun! There is so much to see, learn, & do there! Last year The Art of the Brick (Lego) Exhibit by Nathan Sawaya was there. I was blown away by the artwork of all his creations & my kids, who are Lego Lovers (Master Lego Builders lol), were in awe! Check out my pics to see a little of what was there.... Today, we visited the Space Exhibit. It is only on display for a few more weeks. What's nice is you can purchase annual passes and family passes which work at other exhibits nation wide. There's also a nice gift shop (also in my pics) that has unique things and kids stuff. THIS IS A "MUST SEE" IN MIDLAND!