Come in to get freshly made Prepz from our Grab & Go fridge. We offer ready-to-eat breakfast, lunch, dinner & snacks. No Membership Needed.
1525 Washington Street Midland, MI in the Midland Town Plaza.
Make eating healthy even EZier with statewide delivery for members. For just $45/year create a profile based on your likes, dislikes, allergies, & health goals. Adhere to your goals the simple way by online ordering.
Uh...The FOOD
Eating healthy has never tasted this good. Being able to grab food on the go that is this good is like a cheat code to life.
Grab & Go
Being able to just go in and get freshly made Prepz from their Grab & Go fridge makes everything so easy! They have ready-to-eat breakfast, lunch, dinner & snacks so you're good anytime.
Order Online
Taking it a step further, Meal Prep Proz allows you to create a profile of likes, dislikes, and more. Then you can just order your food online. This is a steal at $45/year.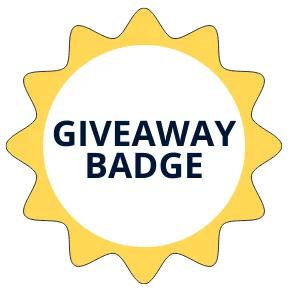 Meal Prep Proz has been presented with the giveaway badge. 
The Giveaway Badge is given when the business has helped bring the community together and offer goods and/or services for our giveaways here.
Make sure to go in and show your appreciation and also check to see when the next giveaway is.
Google Reviews
My sisters and I love this service for my mom. She enjoys all of the meals and it's great for us to know that she is getting a delicious, healthy meal when she doesn't want to cook for herself. I also sampled a couple of the meals and found them delicious and satisfying. I had the pleasure of meeting Kayla on my mom's first delivery and she was super helpful, taking the time to explain to my mom how to prepare and keep the meals their freshest. I would highly recommend this service.
Meal Prep Proz deserves an A+ for their service. A surprise to me and my team, but a great way to boost up the morality of our day. The staff made us feel right at home and made the best wholesome food we have ever had. Professional and very courteous and always addressed all us with a smile. We look forward to having them cater for us again.
I love this place. I've been a member for a few weeks now. Everything has been delicious, and the people there are super-friendly. I wish I could give them more than five stars.
Great food, friendly staff, and good prices! Menu changes weekly and can add notes to custom your order as well! Website is user friendly, and offers different options to get your meals!
The owner of this business is incredibly knowledgeable on food and cooking. These dishes do not lack flavor and your tastebuds will thank you after one of these meals! AMAZING!!