Matt Smith Outdoors - Modern Realty
Whether you're buying or selling, I'm here to help you through every step of the process.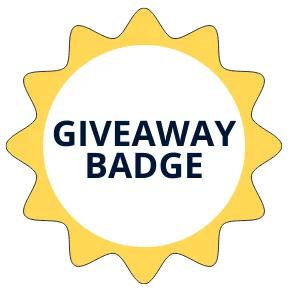 Matt Smith Outdoors – Modern Realty has been presented with the giveaway badge. 
The Giveaway Badge is given when the business has helped bring the community together and offer goods and/or services for our giveaways here.
Make sure to show your appreciation and also check to see when the next giveaway is.
Making a Positive Impact in Midland Real Estate
I strive for excellence in everything I do, and that includes being recognized as a top realtor in the industry. I am honored to have been nominated as the Realtor of the Year nominee in Midland, and I take this as a testament to my hard work and dedication to my clients.
Being nominated as Realtor of the Year nominee is a great achievement in the industry. It's not only about selling houses but providing an unparalleled level of service, attention to detail and consistency throughout the years. I constantly educate myself on the latest market trends, laws and regulations to ensure that my clients are always informed and up-to-date throughout the buying or selling process.
I take pride in ensuring that every client has a positive experience with me, and my clients' satisfaction is my top priority. I am always available to answer any questions you may have and guide you through the buying or selling process every step of the way. Contact me today to see how I can help you achieve your real estate goals.
Giving Back to the Midland Area
As a local real estate agent, it's important to me that I not only help my clients find their dream home, but also give back to the community in which we live and work. I believe that by being actively involved in our local community, we can make a positive impact and create a better place for all of us to call home.
I am proud to be a part of various community organizations and volunteer my time to help make Midland a better place. Some of the ways I give back include:
Participating in local charity events and fundraisers
Donating a portion of my commission to local non-profit organizations
Serving as a mentor to young real estate agents, new in the industry
In addition, I also partner with local businesses, schools and other organizations to create a more vibrant, inclusive and sustainable community.
I believe that by working together, we can make a difference and build a stronger, more vibrant Midland community for everyone to enjoy.
Reaching Every Corner of the Midland Community
As a real estate agent, my goal is to help as many people as possible find their dream home or sell their property. To do this, I strive to maximize my exposure and reach every corner of the Midland community.
I use a variety of techniques to make sure my listings and services are visible to as many potential buyers and sellers as possible. Some of the ways I do this include:
Utilizing the latest technology to market my listings and reach potential buyers through social media, search engines and property listing websites.
Networking with other real estate professionals and community leaders to expand my reach and expose my listings to more potential buyers.
Advertise my services through traditional media like newspapers, billboards and flyers
Hosting open houses and other events to introduce my listings to the local community and attract potential buyers
Giving back to the community through charity work, sponsoring local events and being active in the community in other ways to gain trust and expose myself as a real estate agent
By constantly working to increase my exposure, I'm able to help more buyers and sellers find their dream home or sell their property. If you're looking for an agent who will go above and beyond to make sure your property receives maximum exposure, please contact me today!
Matt Smith is a Realtor with Modern Realty in Midland, MI and services the entire Great Lakes Bay Region. While the bulk of his business comes from residential real estate, Matt has an extensive background in hunting land and habitat development. Matt earned the Good Neighbor Award in 2018 and was named Realtor of the Year in 2021.
Matt served a total of 12 years combined Army service between Active Duty, Army Reserves and MI Army National Guard. Hi primary MOS was 51M Crash Rescue Fire and served a combat deployment in Mogadishu, Somalia in 1993. Matt has volunteered with the Great Lakes Bay Veteran's Coalition since 2017.
Building trust through satisfied clients: A closer look at my reviews
Thank you to my clients who put their trust in me
"Matt goes above and beyond for his clients. We were selling our first home and he was always available for any questions we had. He explained intricacies of the housing market that we didn't understand very well and we had nothing but confidence in him during the entire process. He even followed up with us to see how our new home is and how we are settling in. He genuinely cares about his clients and there is no question in my mind as to why he won Realtor of the Year! You're doing yourself a disservice if you don't call Matt to sell your home."
Lena Zeitler
"Matt has very helpful in listing and selling our house. He was attentive and prompt with the everyday details of the purchase. It was a pleasure working with him."
Margret Potter
"Matt does an amazing job! Matt sold our property a few years ago and our house last year.
We finally found the perfect home to buy and Matt has been there and on top of everything that has needed to be done to make the buying and selling process so much easier. Matt makes you feel like you are his only customer and every question you have is worth answering the minute he receives it."
Dan Gaffke
This business offers 10% OFF  to anyone who enters MIDLANDLOCAL when making an order on etsy.com/shop/SimpleWoodenToyCo
Click below to buy your gear and get discounts here and all over Midland!