Located off Highway 10 and Eastman Road, this northern Midland, Michigan hotel in the Tri-Cities offers business and leisure guests an unforgettable experience. Stay your way at the Holiday Inn® Midland hotel that has a fresh, contemporary look with enhanced amenities.
Hotel guests will find a wide variety of activities in the area. From viewing art at the Midland Center for the Arts or watching a Great Lakes Loons' minor league baseball game at Dow Diamond. Guests must visit the nation's longest canopy walk, 1,400 feet long, soaring up to 40 feet above the ground at the 40-acre Whiting Forest.
The hotel is in close proximity to Snow Machines Inc., MidMichigan Health,Northwood University and DowDupont. Our Holiday Inn® Midland hotel offers corporate guests practical conveniences like no other hotel in Central Michigan. In addition to meeting rooms and a Business Center with printers and free high-speed, wireless Internet access is available.
Location
Holiday Inn in close to all of the shopping in Midland. If family or friends are coming into town and need to get anything, it's all close by.
Style And Cleanliness
We love the look of this hotel in Midland. When the lights are on, it looks amazing. They also keep it very clean and professional at all times.
Big E's Sports Grill
This great sports grill is attached to Holiday Inn and has amazing burgers, tator-tots, and much more.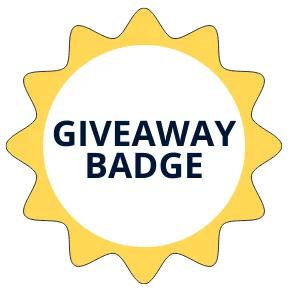 Grove Tea Lounge has been presented with the giveaway badge. 
The Giveaway Badge is given when the business has helped bring the community together and offer goods and/or services for our giveaways here.
Make sure to go in and show your appreciation and also check to see when the next giveaway is.
Google Reviews
5 out of 5 recommended weather staying alone on business or taking the family out this hotel does NOT MISS A BEAT! super dope pool room with a huge stairway to a game room. The rooms were so beautiful and spacious I didn't know weather I wanted to do back flips over the sofa or WWE on the bed! Comfortable! Beautiful! Friendly! A must lodge at place!
We went to a Jeep Event in Gladwin and needed a place to stay close by. This worked for us. The price was average these days, pool/hot tub were great. Our view of a cement wall on the second floor really sucked but we didn't spend much time in the room. Really liked the "firm" or "soft" pillow cases on the bed so you could chose which one you needed. Everything worked inside the room, like the tv, AC, fridge, shower, hair dryer. Room 228 is right outside the lobby/pool and it gets real noisy there!
Our room was very nicely appointed and clean. However, the bed was way too soft, and both the wife and I didn't sleep well. The other disappointment was that the pool was closed down for use during our stay.
Very nice motel! Amazing restaurant/bar connected. The bar has a great and friendly staff. At check-in to the hotel, I asked if they by any chance had a fan. I was told, "No, our rooms have a/c". I'm not stupid, I understand that, I sleep to a fan is all. "We don't have fans". Also, I came to the hotel on a motorcycle when it was raining. I parked the bike out of the way under the awning were people come to check-in. I was told I had to move it. The check in process seemed very rude. Good thing the bar staff was amazing otherwise the customer service portion would be a one star. Being biker friendly would bring some amazing business to this hotel!!!!
Went to Big E's Sports Grill! Awesome as always! The Nachos are " to die for" ! Usually get ground beef and today we got pulled pork, WOW!! And the fried pickles AMAZING!!! I highly recommend the Mosh Pit, a frozen mixture of deliciousness!😋 If you get the chance a Cosmo by Kim is like if you could taste a dream 😗!!!