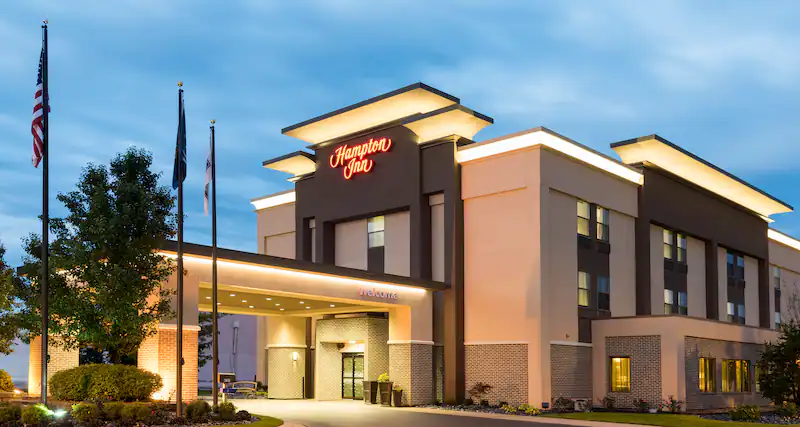 Located off US-10, across from Midland Mall and 10 minutes from downtown, Dow, and IBM. Stroll through Dow Gardens and Whiting Forest or catch an exhibit at Midland Center for the Arts. MBS International Airport is less than 20 minutes from our door. Enjoy daily free hot breakfast, free WiFi, and our indoor pool.
Location
Holiday Inn in close to all of the shopping in Midland. If family or friends are coming into town and need to get anything, it's all close by.
Style And Cleanliness
We love the look of this hotel in Midland. When the lights are on, it looks amazing. They also keep it very clean and professional at all times.
Big E's Sports Grill
This great sports grill is attached to Holiday Inn and has amazing burgers, tator-tots, and much more.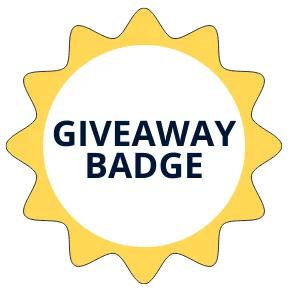 Grove Tea Lounge has been presented with the giveaway badge. 
The Giveaway Badge is given when the business has helped bring the community together and offer goods and/or services for our giveaways here.
Make sure to go in and show your appreciation and also check to see when the next giveaway is.
Google Reviews
3.5 stars is what I'd rate this place, but I'll round to 4 given that half-stars aren't an option. The staff here were outstandingly helpful and kind, which goes a long way. Our room had a fairly musty smell, which only got worse the longer we stayed (we were there for 3 nights). Be aware that the mattresses are very firm here; I'm used to that style mattress, so it wasn't awful, but it's worth noting if that's not your style. The complimentary breakfast was super helpful, especially with young kids. I wasn't aware that pets are allowed here, which was jarring when barking dogs woke us up a few times. This hotel's location is tricky. Pulling into and out of the hotel is difficult during rush hour, as the traffic on Eastman Avenue is heavy. Note that neighboring parking lots are not connected to this one, an issue we found out the hard way. All in all, an average hotel stay.
I really loved the new remodel. The bathroom was so new and clean, furniture up date, free complimentary laundry machines, hot tub and most of all the great complimentary extra toiletries (toothbrush, razor etc) they'll give you upon request. Best part was when I first checked in, the gentleman at the front desk made a point NOT to say out loud my room number, knowing I was traveling by myself as a female. There happened to be a man standing behind me waiting and it was so nice to have my room number kept private and just slipped my key with the number written inside discreetly. THANK YOU for protecting me! I also loved that Panera was literally next door without needing to drive for a decent meal. Awesome location with new amenities and great staff!
My husband, two toddlers, and I stayed at the Hampton Inn in Midland while visiting family in the area. The stay was decent overall, but we had a few hiccups during our stay. Dogs barked early in the morning/late in the evening, disrupting the kids' sleep and the rooms were in need of some updating and more thorough cleaning. We also noticed a musty smell coming from the AC unit in our room. We really enjoyed the breakfasts each morning and want to thank the team who took the time to interact with our toddlers each morning. The breakfasts were delicious and the team did a great job keeping everything refilled, tidy, and clean.
Breakfast was lacking. Holiday Inn Express could give Hampton some lessons. I don't want to hear that it's because of covid. They need to start serving food like they used.
This is the 3rd time we have stayed here. Each time has been great. We will stay here anytime we are in this area. The people are so nice and helpful.