Located in the heart of downtown Midland, Michigan – the award winning H Hotel combines comfortable luxury and personalized service to create an elemental experience in a setting designed to inspire and engage you.  Our Main St. address provides the ideal setting to discover all things Midland.  Inspired by Midland's rich history in Chemistry, we invite you on a journey of discovery, where everyday experiences are transformed into moments of learning, creativity and reflection.
Location
Holiday Inn in close to all of the shopping in Midland. If family or friends are coming into town and need to get anything, it's all close by.
Style And Cleanliness
We love the look of this hotel in Midland. When the lights are on, it looks amazing. They also keep it very clean and professional at all times.
Big E's Sports Grill
This great sports grill is attached to Holiday Inn and has amazing burgers, tator-tots, and much more.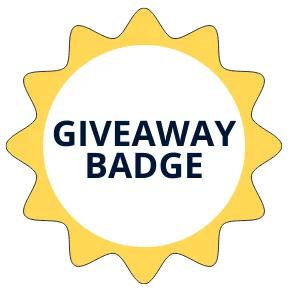 Grove Tea Lounge has been presented with the giveaway badge. 
The Giveaway Badge is given when the business has helped bring the community together and offer goods and/or services for our giveaways here.
Make sure to go in and show your appreciation and also check to see when the next giveaway is.
Google Reviews
First time staying here. Everyone is wonderful and very nice. 🙂 The pool is nice and heated, and the hot tub is very warm. 🙂 the restaurants here are very nice to eat at. Beautiful ballroom and beautiful court yard. ❤️ have your wedding here.
Came for a tennis camp at the Midland tennis center. The camp ran from 9-11 on the last day. Asked to check out 40 minutes late so I could take a shower before heading home. They absolutely refused. Plus they were rude about it. For a hotel of this caliber, and for what we spent/ night, I think they could have been more accommodating. I wasn't asking for anything excessive. I would not recommend this hotel! As an aside, the bar staff was great, so I would recommend the bar!!!
Nice place for a weekend. Midland has a lot to offer for a small town-culture and gardens. The fridge is great and so are the farmers' markets. The hotel does a great job with events. Say the word and they make it happen.
Ok I've stayed all over this great country of ours. Very nice upscale renovated hotel. Given the upscale general room square feet is too small that equates to room v sq ft rate. Average night stay on weekend is $300.00 a night overpriced. Nice big gym; however, very very small pool with hardly any seating. Other then that service was great. You can get this same service at a step down Fairfield Inn and get an extra 80 sq feet and a much larger place to gather overall 3 out 5.
Staff was rude, particularly rude to the children. The events team was not helpful, poor attention to detail. I would not recommend this hotel for a wedding with any children. The service and planning was not high end hotel quality. A good attitude and customer service is a minimum at any hotel, the H should hold themselves to a higher standard.