Grove Tea Lounge is the local Midland coffee, tea, and treat hangout. With their comfortable and stylish seating and a new playground for kids, this is where you want to bring your family on a Saturday morning.
This is a great place for grabbing a coffee or tea and just hanging out. Whether you're going there for a date, with family and kids, or just going to work or study on your own – it's great for it all. 
The atmosphere is amazing and the drinks and food are always great. 
The new park
This really sets Grove apart from other places around town. The fact that we can go grab a coffee in the morning and let our son play make it easy to have fun and relax.
It's an old bank!
We used to use this bank years ago, so it's just cool to see these aspects still part of the building. The entire atmosphere is great and you can even see the inside of an old safe door inside!
The Coffee, Tea, and Treats
We always have to get some coffee when coming here. Then if you're looking for treats that you won't find anywhere else in Midland, make sure to try some of these out.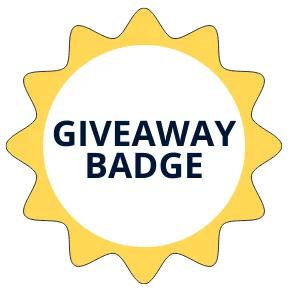 Grove Tea Lounge has been presented with the giveaway badge. 
The Giveaway Badge is given when the business has helped bring the community together and offer goods and/or services for our giveaways here.
Make sure to go in and show your appreciation and also check to see when the next giveaway is.
Google Reviews
Stopped by for lunch while doing some contract work in town and wow! I love the vibe here. The Fiesta Salad was very good as was my tea latte. They have vegan options and a decent assortment of loose leaf teas for sale as well.
Food is always so good here. Lots of vegan options, both sweet and savory. Always a must every time I head out to Midland! Brunch Bagel was very very yum, it even had a buttery feel to it, which I don't know how they did, since it's vegan
delicious food experience and great for people who have struggles with food allergies! i love the avocado toast and the cinnamon roll my favorite drink here is the chai latte, the spice is perfection but all the teas i would very strongly recommend!! the blue jasmine is so delicious
Highly recommend stopping in during the week. The staff are always friendly, and they make great drinks. Prices are pretty standard compared to other shops and they have the best matcha in the area. I've recently started trying some of their bakery items and they're good. My main issue is that every time I've stopped in on a Saturday, the staff never seem friendly, and unless I'm ordering a tea on tap, my order has always been messed up. We once ordered a muffin & donut. We got home & realized they gave us a muffin & breakfast wrap. The same gal that took our order grabbed the items because it wasn't busy... Donuts are gone in a flash & we knew they wouldn't have any left by the time we went back. Then it was a double bummer because the muffin wasn't fresh, but still okay.
Everyone is so nice, and the food is on point for a "healthy" "foodie". The place is always clean, there's a drive thru, and you can order ahead, too. There's a sweet potato breakfast skillet that is delicious, but honestly everything is good. The coffee isn't super "heavy" which is nice if you don't want to be buzzing until midnight.