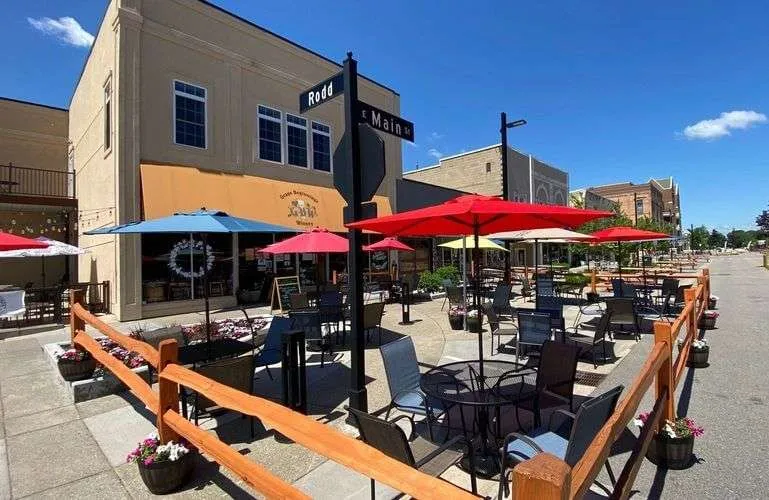 Grape Beginnings Winery makes worldly wines right here in Downtown Midland. Our juices come from all corners of the globe. We ferment the juice onsite developing great wines at reasonable prices. We have dry reds and whites, semi-sweets, rose' and sweet and fruity wines. A little something for everyone. Stop in for a taste today.
Located in Downtown Midland, home to the iconic Tridge, as well as Dow Gardens and the Whiting Canopy Walk and Midland Center for the Arts. Grape Beginnings Winery makes wines from juice obtained from all over the world. Our location on the corner of Rodd and Main St allows us to have a permanent outdoor patio on the side of our building and a seasonal patio out front to enjoy Michigan, weather permitting, outdoor seating.
$2.00 off purchases greater than $10.00
Wear Midland Local Gear or Mention Midland Local
This business offers $2.00 off purchases greater than $10.00 to anyone who wears or mentions Midland Local when making a purchase.
Click below to buy your gear and get discounts here and all over Midland!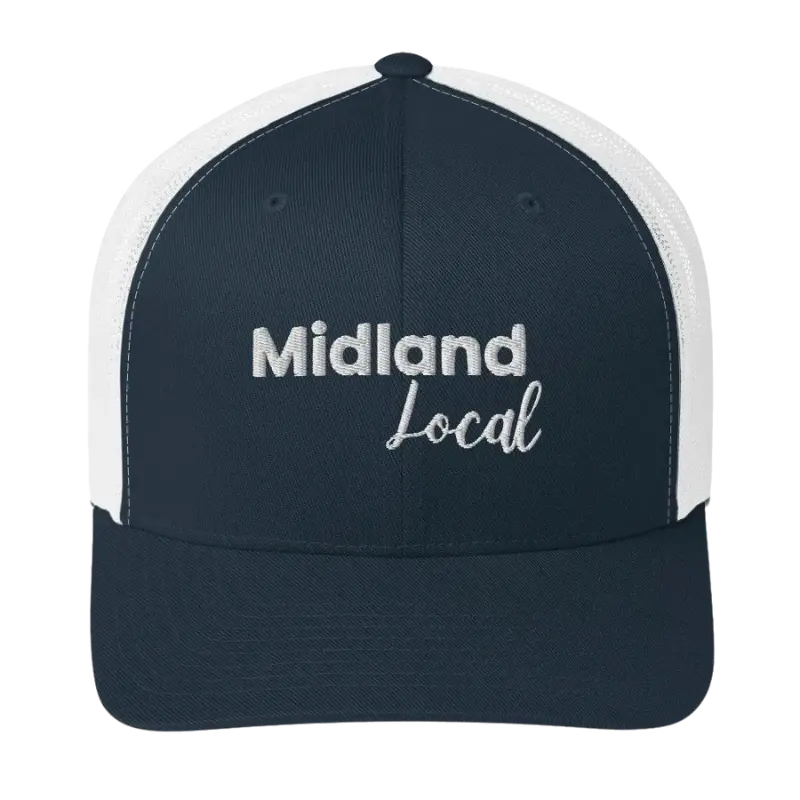 promote your energy and overall well-being
Being able to have a quick way to get that energy boost is great to have in Midland.
Immune Boost
It's comforting being able to have that immune boost before flu season or before going on a long trip.
Local Results
Being able to have something like this outside of traditional medicine right here in Midland, is a wonderful change.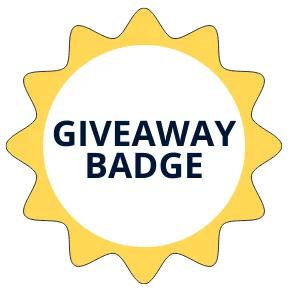 Grape Beginnings Winery has been presented with the giveaway badge.
The Giveaway Badge is given when the business has helped bring the community together and offer goods and/or services for our giveaways here.
Make sure to go in and show your appreciation and also check to see when the next giveaway is.
Google Reviews
Always a nice place to relax and have a glass of wine. Or definitely check out Wine flight Wednesday. The slushy machine is up and running. Excellent flavors, the. Blackberry is awesome!
Just stopped in on our way home from an "up north" trip. Loved their wine tree flights—enjoyed all my sweet wines I chose. Beautiful day to enjoy their large outside seating area. Midland was a cute town.
What a pleasant surprise, this place has it all. A great welcoming atmosphere, tons of wine styles to choice from and friendly knowledgeable owners. We had an unplanned trip driving through Midland, we came across this place and enjoyed our experience, will definitely try again if in the area. They have a smoking hot pepper wine, that my wife a spicy food connoisseur loved, yes I bought a bottle for home.
Such a great wine selection. Tasty appetizer foods offered. Best part is we stopped in prior to heading to a housewarming party when we found out that if you buy a bottle of wine that will add a costum label for only a dollar more. We sent in a picture and got to pick a saying for the picture. Such a great new concept for a winery. I wish I lived closer to go here more often. Everyone here is super friendly and very informative.
Cool little place to hang out. Wines are great and very reasonably priced!! Definitely recommend checking it out.