Gateway Healthcare will be recognized as a Christ-centered healthcare provider achieving healthy living in mind, body, and spirit by providing the highest quality, affordable, and accessible healthcare to everyone in need.
The Flavors
There are so many different flavors of popcorn here! Pop-Pops makes their own flavors and you can even ask them to make something new and custom.
Pop-Pop's Trailer
I love seeing Gene out with the trailer. We come across this at the Farmer's Market and try to grab a bag to walk around with.
Gene & Pat
Gene & Pat are the owners and you will always find them at Pop-Pops. They are the nicest couple. It's always fun to go in and see what's new with them.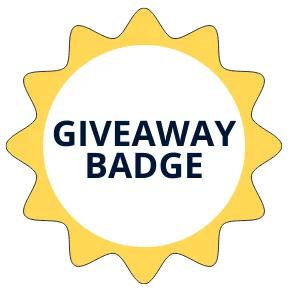 Pop-Pop's Gourmet Popcorn has been presented with the giveaway badge. 
The Giveaway Badge is given when the business has helped bring the community together and offer goods and/or services for our giveaways here.
Make sure to go in and show your appreciation and also check to see when the next giveaway is.
Google Reviews
I have enjoyed going here. The building is inviting and the staff is so friendly and helpful. My mother and daughter waited in the waiting room for me and they sent my daughter home with a book while offering refreshments the whole time. The doctor listened while I voiced my concerns and we were able to come up with a game plan for treatment together and I am feeling so much better now. Definitely recommend!
On August 18, 2023 I took my daughter to Gateway Healthcare for a sports physical. This was our first time going there and to say I was very impressed, doesn't even cover it. The office was very clean and welcoming; the staff was beyond friendly and made my daughter (11) feel at ease right away. The doctor we saw was amazing! She spent time with my daughter, talking to her and any questions and concerns she had. She even took time to look at my daughter's ankle that has been bugging her since last basketball season. She offered some advice for exercises to help strengthen her ankles. She asked my daughter if she had any prayers requests, which my daughter did, and the doctor took time to pray. We were there for 40 minutes and it should have been much quicker for a sports physical. It is very clear that the staff at Gateway is here to serve the people and make sure they are good, physically, emotionally and spiritually. If you don't want to have prayer, you do not have to have, it but I would highly recommend giving the staff and doctors at Gateway a chance. Appointments are easy to get too. You won't regret going there.
The staff was amazingly friendly and helpful. The care for a routine physical was comprehensive. I had a short wait but the atmosphere was so pleasant and calming I didn't mind at all. I plan to set up a business account to use Gateway for my employees.
Everyone I have worked with at this office excels at making me feel comfortable while providing care and treatment. Would recommend this place in a heartbeat to anyone who doesn't have insurance or is worried about payments. They take great care of you.
I walked in the office 9/26/2023 feeling completely lost understanding my insurance. I am disabled, I have Medicare and Medicaid. They can be tricky to understand how they work together. Jen, looked at my insurance, she then came out and explained everything to me. I have a better understanding thank you Jen. Becca, did my intake and answered all of my questions with patience and understanding. Shawn, is one the most down to earth Medical Professionals I have had the pleasure of meeting! She listened to my concerns then told me hers we came to a mutual agreement about how to treat my issues. Kinzie, I didn't have much interaction with her, from the conversation I was able to hear, she is very knowledgeable about the office and how to treat the patients. These ladies that work for Gateway Healthcare are all amazing. Thank you so much for everything!!!