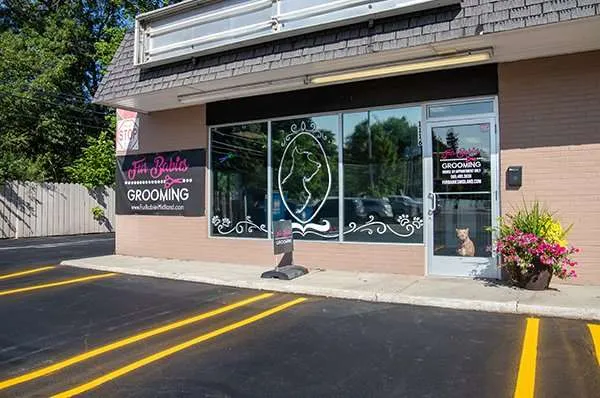 Low stress grooming environment with no cages and a one on one straight through experience with our professional pet stylist. Most appointments take no longer than an hour, however it can vary for long haired breeds.
We operate out of a luxurious salon on wheels! We have everything inside to provide a complete salon experience right at your front door.
FurBabies is a full-service grooming salon and pet boutique. Using the latest up to date equipment and techniques, we guarantee satisfaction with every groom! We are proud to offer traditional haircuts as well as creative grooms and services. We groom dogs and cats (Yes- Cats!) of any size or breed. Big or small- we groom them all!
We're a small family run business that prides itself on that personal touch that you just don't find at the big corporate stores.
Bath and Brush
Bath and Brush Service Includes Relaxing massage bath Blueberry facial Hand dry Nails.
De-Shed
De-Shed Service Includes: Relaxing massage bath with specialty de-shed shampoo and conditioning treatment.
Full Groom
Full Groom Service Includes Relaxing Massage Bath Blueberry Facial Hand Dry Nails Ears.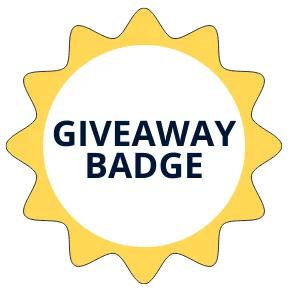 Allied Group Fitness has been presented with the giveaway badge. 
The Giveaway Badge is given when the business has helped bring the community together and offer goods and/or services for our giveaways here.
Make sure to go in and show your appreciation and also check to see when the next giveaway is.
Google Reviews
We booked the mobile grooming services for our two large dogs. Their appointment was at 10 and she got them both done by 11:30! It was so awesome being able to just take them out to the van and get them back so quickly. They look and smell so amazing, I am so happy with this! Plus our female dog got a little flower on her collar to go and our male dog has the cutest tie😍 will definitely be doing this for their grooming needs for now on!
Fur Babies is a high-end grooming salon for your beloved Fur Babies! The groomers themselves are all certified, this ensures a higher end experience ✨ 🐶🐕 They provide a wide variety of services for your pet. Definitely ask questions if needed and or communicate what your expectations are; the groomers are flexible and easy to work with. There is a mobile unit to travel to your property for services however I'm not sure on details:: call for info! 🚗 Beautiful salon, clean and convenient location!!!
We moved to mid michigan a while ago and had some mediocre groomers for our marshmallow of doom. I found furbabies earlier this week and they fit him in for a much needed appointment on Saturday. Thank you so much. My guy looks and feels like a million bucks. We will tell all our friends and we will be back
OMG! Last week I passed this mobile grooming van, and wrote down the phone number. Reluctantly, I called for an appointment, and only reluctantly, because I have a very skittish dog. He was in desperate need of grooming, but I never trusted anyone but myself and I clearly I'm not a groomer. Amber arrived at our home right on schedule this morning. Finley was enamored with her immediately. I explained to Amber what I wanted done and I could not have had a more perfect dog when she was finished with him! Finley was very at ease with Amber and did very well for his entire grooming session. I absolutely 2000% would recommend this Company, Fur babies mobile dog grooming. I would be happy to answer any questions anyone might have and I definitely have scheduled my next appointment. Thank you Amber for a job well done for a very nervous mama. You are awesome!
Our 12 mo. old Havanese had surgery last week, and is scheduled for surgery next week. Fur Babies groomed her today, and they were fantastic ! Nick was gentle, and kind to our puppy, and he did a great job of getting her ready for the next weeks ahead. She came home happy, content, looking great, and feeling good. Thank you, Fur Babies. The shop is clean and the staff is very polite and listens to your pets needs from you. I highly recommend them! A 10 in my book!