Flying Trout Catering offers exclusive and unique venues, an innovative approach to culinary excellence, and use of the highest quality ingredients create one-of-a-kind experiences. Our customers come first, and our team earns their confidence through exceptional accessibility, attention to detail and a personal approach to service.
Your Options & They're online!
You can take all of these classes from the comfort of your home. It's the best of all worlds.
There are classes everywhere
With downtown being bloacked off to vehicles, this was the perfect place to hold some Allied Group Fitness classes
They're getting a building
We love seeing businesses grow and that's just what Allied Group Fitness is doing.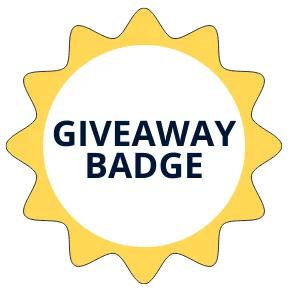 Allied Group Fitness has been presented with the giveaway badge. 
The Giveaway Badge is given when the business has helped bring the community together and offer goods and/or services for our giveaways here.
Make sure to go in and show your appreciation and also check to see when the next giveaway is.
Google Reviews
Erik and his team catered our wedding last weekend and left all of our guests raving about the food all night. From the apps which included bacon wrapped shrimp, the main buffet, and the late night snack soft pretzel bar with many cheese and mustard options, everything was better than we could have imagined. My husband and I are still dreaming of his beef tenderloin in red wine demi glacé. I recommend Flying Trout Catering for ALL of your catering needs!! Amazing!
We were having a hard time finding a caterer for a company event, but Flying Trout stepped in last minute and gave us a fantastic breakfast meal, with the best waffles I have ever had!
Flying Trout Catering catered our wedding. The whole experience was divine from the taste testing to the big day. We told Erik what we were wanting and he delivered above and beyond! They even cut our cake for us and made sure to save some cake for my husband and I and put it in our fridge for us. They were so helpful the entire time. Highly recommend!!
Chef Erik Swenson is amazing at simulating your palette with his innovative flavors and creative menu items. He's a locally owned business and a veteran too! Whether you need an event catered, private dinner or just want to grab some lunch from his mobile military field kitchen you literally can't go wrong with this choice! Pictured are just a couple of photos of the great food from his military field kitchen. Do yourself a "flavor" and try some of the freshest, best culinary delights he has to offer.
Review for catering and field kitchen ("food truck"): Chef Erik is amazing! I contacted him to cater a private brunch for 20 for my mom's 80th birthday, and it was everything I had hoped for and more! When I contacted him, he asked a few questions to help him generate a menu. It was perfectly curated. Even better than what I was thinking. The food was absolutely delicious (people stood around just eating the candied bacon!!), Presentation was beautiful, even for a drop off/non plated meal. Absolutely outstanding and perfectly fit out event. I do not have a photo of the food, but I do of the event and the feel we were going for. I will definitely use him for any event, large or small. Because of our catering experience, we were all excited to test the newly opened field kitchen. It did not disappoint! Delicious food, beautifully presented with a food truck feel. Absolutely will be back!! We went on the second day, and so there were a few bumps to work out, but I'm excited for this new addition in an area of town that doesn't have a lot of dining options. Photos of our food that we ordered.