133 Ashman St, Midland, MI 48640
Welcome to FILL!! We are the Tri-Cities first refillery and zero waste shop. Our mission is to help the community reduce plastic in a fun and sustainable way. Please let us know of any questions you have, we are here to help!
FILL is the first reFILL/zero waste store in the Tri-Cities, specifically Midland Michigan. We offer bulk household and beauty products to customers using a closed loop with our vendors to reduce the one and done plastics.
Quick & Efficient
Lloyds Door Systems doesn't mess around when it comes to getting out and getting the job done. Let them know what you need and they'll be out ASAP.
Reliable
There doesn't have to be any worrying about if the job is done correctly. If Lloyds is doing it, it's done right.
Quality
The products that Lloyds Door Systems use are top-notch. There is a wide variety of doors that you can choose from and you'll be happy with anything you pick.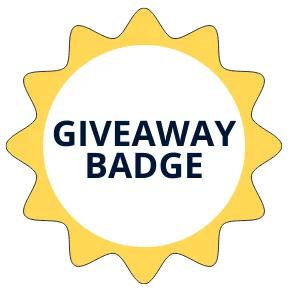 FILL has been presented with the giveaway badge. 
The Giveaway Badge is given when the business has helped bring the community together and offer goods and/or services for our giveaways here.
Make sure to go in and show your appreciation and also check to see when the next giveaway is.
Google Reviews
This is absolutely a MUST stop shop! There are so many things we don't think about daily that affects our environment. This store shows you ways to help and reduce the waste we use as consumers a little at a time! My favorite products are the shampoo and conditioner bars, laundry soap, dish soap, body soaps, and the bamboo toothbrushes. Staff and the owner is so helpful and friendly 🙂 Highly recommend!
Fantastic new soap place! *moved location Even cuter, friendly staff, and great products! (I use half of what she said its strong smells 😍)
Clean and eco-friendly health, beauty and home products for the win! I am so happy I started using the non-paper towels and the dishwasher pods. I've saved so much money (and trees) switching to the non-paper towels. The dishwasher pods work great and don't leave my dishes smelling like chemicals and plastic. I also love the face wash, serum, and hydrosol - definitely upgraded my facial care routine AND helping me reduce waste by refilling containers. What can I say? I LOVE FILL. Go check it out!
Stocked with creative solutions to big problems! I love the variety of products. It's easy to refill normal household products such as soaps, detergents, lotions, and toiletries; you can purchase containers, bring your own, or even borrow one if you forgot yours! The selections have well considered ingredients (sensitivity-friendly, eco friendly, etc) and work great! Thanks for being in the tri-cities, FILL!
Love the variety of products they carry and their commitment to reducing waste! Wish there was one of these in every town!