Weight Training • Fitness Classes • State-Of-The-Art Fitness Machines • Cardio Equipment
All in a mature, calm, and clean environment with an experienced, professional and friendly staff!
Gyms, Fitness Centers and Health Clubs are not all the same….Announcing a smarter way to get fit in the Midland, MI area. Edison's Smart Fitness, Gym – Fitness Center in Midland, MI, is a brand new Gym that is open 24/7…… 24 hours a day, 7 days a week, 365 days a year to allow you to work out anytime that you can fit in fitness. With flexible membership plans, you can participate in money-saving annual plans, or membership options that are month-to-month, or even by the day or class. Workout "your" way when it is most convenient for you. Our Health Club in Midland gladly welcomes local residents that qualify for the Tivity Health SilverSneakers® and Prime programs, the Renew Active Fitness Advantage program with United Health Care as well as the American Specialty Health "Silver & Fit" and "Active & Fit" Programs.
​
promote your energy and overall well-being
Being able to have a quick way to get that energy boost is great to have in Midland.
Immune Boost
It's comforting being able to have that immune boost before flu season or before going on a long trip.
Local Results
Being able to have something like this outside of traditional medicine right here in Midland, is a wonderful change.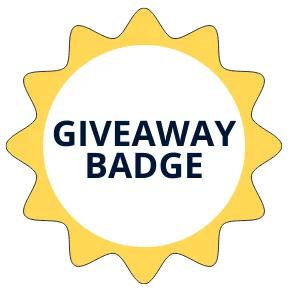 IV Lounge at Lavish Style Studios has been presented with the giveaway badge. 
The Giveaway Badge is given when the business has helped bring the community together and offer goods and/or services for our giveaways here.
Make sure to go in and show your appreciation and also check to see when the next giveaway is.
Google Reviews
I recently joined Edison's Smart Fitness and I must say from the day I walked in for information, signed up and now when I walk in to work out I'm impressed! The staff is always pleasant and friendly, the equipment is unmatched by other gyms, and it's open 24/7. It doesn't matter what time of day, I can go work out! The gym is always clean, equipment is always available and I feel safe there! It is with extreme confidence I say, go check it out if you're in the market for a new gym!
Great hometown gym! Friendly staff and good selection of equipment. Courteous members. Very clean and kept nice and cool during the summer. No pressure environment where everyone feels comfortable. Especially appreciate the 24/7 access with provided key fob for nights and weekends.
Very nice and clean gym. Machines are high quality and easy to use. Dumbells going up to 100lbs and squat racks allow for a variety of training styles. 24/7 access with key fob entry so I can workout when it's most convenient. Easy to figure out cardio equipment too.
Great atmosphere at this gym, I enjoy coming every day. Never gets too crowded and the machines are better than anywhere else. As a former gym employee myself, I see the staff cleaning all the time and they do a great job! 24/7 is fantastic.
With 24 hour access, pay-as-you-go business models, monthly memberships, there's a membership style that suits everyone at Edison's Smart Fitness. Motivation and Accountability Whether you sign up for the gym to lose a little weight, gain muscle, or just move more, you're looking for external motivation. It's hard to stay motivated and hold yourself accountable. Through their everlasting community and exclusive training options through Adam Wittbrodt with Level Up Fitness your motivation and retention will boost tremendously. Community and Socializing Mental health is a huge topic right now and creating an environment that nurtures human connection and environment is huge with Edison's Smart Fitness. Edison's Smart Fitness highly encourage members to socialize and continue to develop their fitness community both online and offline. Clean and Hygienic Cleanliness and hygiene have always been important factors when it comes to Edison's Smart Fitness. There is a new awareness of how germs spread and anxiousness surrounding high touchpoints and close proximity to other people. The facility is always disinfecting, cleaning and sanitizing regularly/daily in order to meet their clients' expectations. Equipment and Space Their equipment, layout, and space design plays a part in why members choose Edison's Smart Fitness. Creating an environment that motivates their members to work out and providing the equipment to do so is extremely important to them. Depending on your niche, Edison's Smart Fitness has specific machines, the atmosphere, and environment. EDISON'S SMART FITNESS HAS THE FOLLOWING; 💡Spacious and Clean 💡TVs and Music 💡State-Of-Art Fitness Machines 💡Great Free-Weight Selection 💡Cardio Equipment 💡Large Fitness Classrooms