Sit back and relax
The tasting room at Crazy Vines Winery has a cozy rustic feel to it. Enjoy lounging on the couch, or one of our several comfy chairs. If more traditional seating is your thing, we have both high and low top custom built red cedar tables that match the 20ft bar! We know you'll love it here.
Wine and Cider Sampling
Come enjoy some delicious Wines and Ciders! Our knowledgeable staff will be able to help guide you to the types of wines/ciders you love, or even take you out of your comfort zone a little and try something new! We offer samples, flights, by the glass, and of course bottles of wine (growlers/howlers for ciders).
promote your energy and overall well-being
Being able to have a quick way to get that energy boost is great to have in Midland.
Immune Boost
It's comforting being able to have that immune boost before flu season or before going on a long trip.
Local Results
Being able to have something like this outside of traditional medicine right here in Midland, is a wonderful change.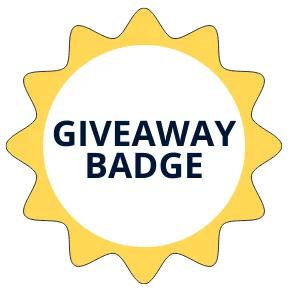 Biggby Coffee Midland has been presented with the giveaway badge. 
The Giveaway Badge is given when the business has helped bring the community together and offer goods and/or services for our giveaways here.
Make sure to go in and show your appreciation and also check to see when the next giveaway is.
Google Reviews
This was my first time here and I loved it. We got the mini charcuterie board and it was delicious. The main area is quite spacious and the tables and chairs are very nice. They have a nice selection of reds, whites, and mead. The staff was very friendly and they even had live music. I highly recommend.
My husband and I stopped in while exploring the area on vacation. We ordered a tasting flight consisting of the sweet wine, wine slushie, sangria, honey Meade, and hard cider. We really enjoyed the blueberry wine, sangria, and blue rasperry slushie. We sat on the front patio and our doggo was welcomed to join us. The hospitality and service were wonderful, our server brought treats and a bowl of water out for our pupper with our tasting flight. That made our experience even better. Thank you!
This is the first winery I have ever been too that does not offer samples!! The staff is not educated on the wine and should absolutely give samples but they don't!!! It's a cute place but expensive food and no samples. I won't go back!!!! All wines I have ever been to offer and encourage sample and don't force you to buy a flight. People just need a sip not a glass. All your competitors do it.
Really nice place and awesome our waitress was Kim. We definitely will be back when we come to Michigan again. The wine and cider was great. The picture just shows some of the cider
Good wine, great cider, cool atmosphere, and super friendly staff! Clean, pretty, comfortable..... Must see!