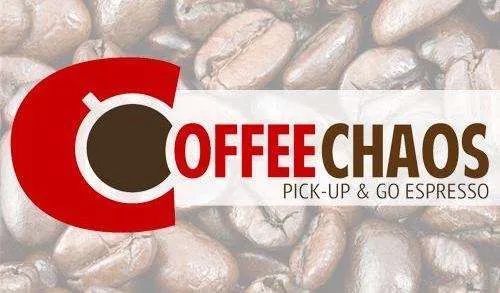 6201 Jefferson Ave. Midland, MI 48640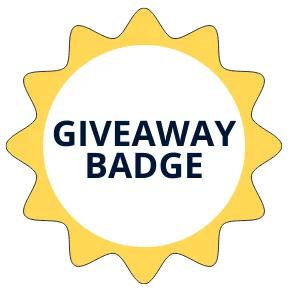 Coffee Chaos has been presented with the giveaway badge. 
The Giveaway Badge is given when the business has helped bring the community together and offer goods and/or services for our giveaways here.
Make sure to show your appreciation and also check to see when the next giveaway is.
Welcome to Coffee Chaos: A Blend of Taste, Relaxation, and Community
Indulge in Delightful Brews
At Coffee Chaos, we take pride in crafting exquisite coffee experiences that go beyond the ordinary. With over 20 years of serving the community in Midland, Michigan, we have perfected the art of brewing coffee in all its splendid forms. From rich espressos to velvety lattes, our talented baristas are dedicated to delivering the perfect cup, every time. Paired with a selection of premium teas and delectable baked goods, we offer a tantalizing menu that will awaken your senses and leave you craving for more. Join us in our cozy atmosphere and embark on a journey of pure coffee bliss.
Unwind in a Relaxing Haven
Step into a haven of tranquility at Coffee Chaos, where relaxation and rejuvenation await. Our cozy coffee house provides the perfect retreat from the hustle and bustle of daily life. Sink into our plush seating, breathe in the comforting aroma of freshly brewed coffee, and let the stress melt away. Whether you're catching up with friends, immersing yourself in a good book, or simply taking a moment for yourself, our welcoming ambiance sets the stage for moments of serenity. Sit back, sip on your favorite beverage, and let the soothing atmosphere of Coffee Chaos transport you to a state of pure bliss.
Coffee Chaos isn't just a coffee house; it's a vibrant community hub that brings people together. Since 2004, we have been the go-to gathering place in Midland, Michigan, fostering connections and building relationships. Our warm and friendly staff is committed to creating an inclusive and welcoming environment where everyone feels like family. Engage in lively conversations, meet like-minded coffee enthusiasts, or simply bask in the shared love for great coffee.There's always something happening at Coffee Chaos. Join us and become a part of our thriving coffee community.
Visit Coffee Chaos today and experience the perfect blend of enticing flavors, relaxation, and community. Indulge in our exquisite coffee creations, unwind in our tranquil haven, and embrace the camaraderie of our vibrant coffee community. Whether you're seeking a moment of solace or a lively gathering, Coffee Chaos is your go-to destination for all things coffee.
"Coffee Chaos is a phenomenal coffee shop in Midland. There is a nice variety of drinks along with great seating (indoor and outdoor) and decent prices. The staff are friendly and are pretty quick even with the drive through. I would recommend the place to anyone looking for coffee in Midland."
Joshua McHugh
"Best coffee place around. Although I am very sad and upset that there is only one in midland Michigan and I have to drive from Saginaw to midland so much just for the deliciousness🤣 definitely need to branch out to different city's pleeeaaassseee!!!!!!!!!"
Elisa Alfaraj
"Maybe I'm insane but I find the coffee here 10x better than Starbucks. The hot chocolates and teas are delicious too."
Asher Hardy