Quick & Efficient
Lloyds Door Systems doesn't mess around when it comes to getting out and getting the job done. Let them know what you need and they'll be out ASAP.
Reliable
There doesn't have to be any worrying about if the job is done correctly. If Lloyds is doing it, it's done right.
Quality
The products that Lloyds Door Systems use are top-notch. There is a wide variety of doors that you can choose from and you'll be happy with anything you pick.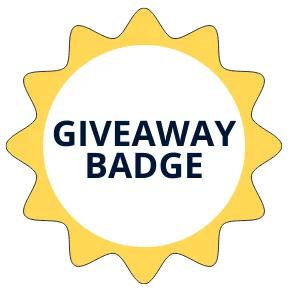 Allied Group Fitness has been presented with the giveaway badge. 
The Giveaway Badge is given when the business has helped bring the community together and offer goods and/or services for our giveaways here.
Make sure to go in and show your appreciation and also check to see when the next giveaway is.
Google Reviews
We love this place. So many trails to explore, the inside is phenomenal and my kids learn something new everytime we come. There are like animals to check out, tons of hands on activites as well. I always recommend this cool spot to everyone with kids looking for something slower paced and very hands on.
Everyone was very nice here and the visitor center was very clean with lovely and educational displays. It made for a great homeschool trip.
Beautiful park, well maintained, lots of educational experiences.
An excellent way to spend some time outdoors. We enjoyed the nature center and a hike.
This is my favorite park in all of the tri-city area! Lots of walking trails that are well marked, the trails are maintained very well, and you will see lots of wildlife, especially if going earlier in the day. It is a great place to see lots of birds, especially during migration season. The bugs aren't usually too bad, but you may want some bug spray just in case. The only downside is no dogs allowed, but I understand that is to protect local wildlife. Added bonus is that it's totally free!