957 S Saginaw Rd and 6615 Eastman Ave

From our Co-CEOs, Bob Fish and Mike McFall:
"Return on Involvement—it's a big deal and it always comes back in droves. It reminds me of the early days at the original store. There were 35 coffee shops already in the area and it was a tough first couple of years, but there were a lot of people in the community pulling for us," said Mike.
"Somebody—who we will not mention—helped us buy outdoor furniture that we couldn't afford so we could welcome our customers who preferred to enjoy their beverages outdoors. I remember going home that night and collapsing in a chair and adding up all the people that helped us out. Tears just started flowing down my cheeks. I vowed at that moment in time, to always give back. This is something that manifests itself in our stores day in and day out. Giving is getting," said Bob.
promote your energy and overall well-being
Being able to have a quick way to get that energy boost is great to have in Midland.
Immune Boost
It's comforting being able to have that immune boost before flu season or before going on a long trip.
Local Results
Being able to have something like this outside of traditional medicine right here in Midland, is a wonderful change.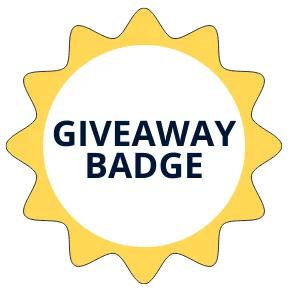 Biggby Coffee Midland has been presented with the giveaway badge. 
The Giveaway Badge is given when the business has helped bring the community together and offer goods and/or services for our giveaways here.
Make sure to go in and show your appreciation and also check to see when the next giveaway is.
Google Reviews
i really, really enjoy biggby coffee. they have a lot of unique flavors and offer plenty of choices of both drinks and snacks throughout the year. my biggest issue is that the service is always a hit or miss. there have been a handful of times where i would have to wait for my drink because some of the baristas are too busy quoting tiktok videos to each other, and other times i am in and out within 5 minutes. overall, this location is my favorite, but i wish service was a bit better.
Great place to get coffee, however they stopped having free refills for the coffee, so it is nicer to get a coffee and then leave.
Always super friendly. There was a super long line and they still were friendly. I don't come to biggbys often. But this one's my favorite.
As of May 21 ⭐️⭐️ Upon opening the door, both baristas just stared at me. No kind greeting. There is no need for a parade, but a simple good morning is nice. However, at the POS, I was greeted. I ordered a cappuccino. I was not asked to clarify the size. I was charged for and given the 20 oz; which is not the size for a cappuccino, and rude to automatically charge the customer for the big size. 5 months ago ⭐️⭐️⭐️⭐️⭐️ I came with a gift card that had an unscannable strip. I did not know the balance. The barista kindly, with a smile, typed in the long code, only to discover that the card was empty. The barista then told me that it may have points. I asked if I could get that total. The barista kindly, with a smile, typed in the long code again. It had enough points for a free beverage. Now THAT is good guest services!
I LOVE it here. I come here with my friends all the time. We all order the same drinks and the workers know us by name. They're always so kind and they're all WONDERFUL people! They have amazing drinks and bagels. It's a great setting to be in; the vibes are immaculate. I highly recommend coming here. Carly, and Norma are the best.