Beauchamps Heating & Cooling
Comfort you can feel, quality you can see!
1376 E Prairie Rd, Midland, MI 48640
Beauchamps Heating & Cooling is a family-owned and operated business with a long-standing reputation for providing excellent HVAC services in Midland, MI. We have been serving the community for over two decades, offering a full range of services, including sales, installation, and repair of heating, cooling, and ventilation systems. As a registered Consumer's Energy Contractor, licensed, and fully insured, we ensure that our customers receive quality service, expert advice, and long-lasting solutions to their HVAC needs. Our experienced team of professionals is dedicated to ensuring your complete satisfaction, and we stand behind our work with warranties and guarantees that give you peace of mind.
Make an appointment to see us!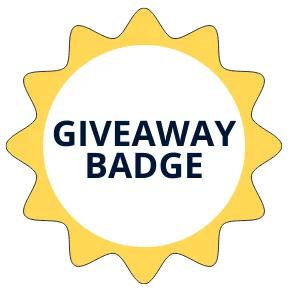 Beauchamps Heating & Cooling has been presented with the giveaway badge. 
The Giveaway Badge is given when the business has helped bring the community together and offer goods and/or services for our giveaways here.
Make sure to show your appreciation and also check to see when the next giveaway is.
At Beauchamps Heating & Cooling, we offer a comprehensive range of services that cater to both residential and commercial customers. Our services include expert installation, maintenance, and repair of HVAC systems, sales and installation of fireplaces and water heaters. We understand that your HVAC system plays a crucial role in maintaining your comfort and safety, and we take this responsibility seriously. Our team of professionals is well-trained and equipped with the latest tools and techniques to diagnose and repair any HVAC problem. Whether you need routine maintenance, emergency repairs, or a new system installation, we have you covered. We offer flexible financing options to make our services accessible to everyone, and we always strive to provide fair and transparent pricing.
At Beauchamps Heating & Cooling, we are proud to have received several awards and recognitions that recognize our commitment to excellence and customer satisfaction. Our team has been awarded Midland's Best Gold in 2019 and 2020, Reader's Choice Award for Heating and Air Conditioning Gold in 2019 and 2020, Reader's Choice Award for Plumbing Silver in 2019 and 2020, and Reader's Choice Award for Locally Owned Business Bronze in 2020. These awards are a testament to our dedication to providing quality service and products to our customers. We believe that our customers are the reason for our success, and we are grateful for their continued support. We are committed to upholding our high standards of service and to continue providing the best possible experience to our customers. When you choose Beauchamps Heating & Cooling, you can trust that you are getting the best HVAC service available.
About Beauchamps Heating & Cooling
Family owned business out of Midland, MI. Sales, service and installation of all your heating, cooling and ventilation needs for both business and residential customers. We also service and sell fireplaces and water heaters. With 20 years' experience, we take great pride in providing our customers with quality service at a fair price.
Google Reviews
What a all around amazing experience. We had their crews come out for several services. Air duct cleaning, new gas line repair, alot of duct work and an air conditioning repair and a few more services. Everything was 5 stars! They saw things that needed to be done and handled the job! *Cost, is reasonable!!!* Definitely worth every cent! The crew is knowledgeable and friendly. The work is 5 stars! Because of their services we will be able to breathe fresh recycled air, and not worry about gas lines that weren't to code. Thank you for making our home safer! If you need anything for heating & cooling THIS is the company! ⭐
Just had a gas fireplace, gas range and a gas heater in garage installed. They had to upsize the pipe from the meter which entailed working in the crawlspace. Not one complaint from them. Kelly, Hagen and Shawn worked like a well oiled team to get it done. Kelly took extra time to make sure the fireplace looked and worked just right. As a former general contractor I know quality and professionalism. These guys set the gold standard.
I have hired and observed many contractors in my work life, and I rate Beauchamps Heating and Cooling as SUPERIOR to others I have encountered. From day one there was courteous, professional service. The attention to detail was over the top, as if this system was being installed in their own homes. The crew pointed out and then corrected problems from previous established firms, giving us extra satisfaction and peace of mind, as we plan to live in this house many more years. Thank you so much Kelly, Doug, and Chuck for a fantastic job and business experience.
WE ARE SO EXCITED TO HAVE OUR NEW MINISPLIT SYSTEM FOR OUR GARAGE/WORKOUT SPACE!! Kelly & Shawn were very professional and efficient with the installation, I was working from home today and barely even knew they were here. Shawn even spent and extra few minutes explaining all of the system's features. 10/10 HIGHLY RECOMMEND THIS COMPANY!
Very efficient on what they do. The gentlemen that installed our new furnace were very professional as well as respectful. They answered all our questions and explained things clearly. They made sure they left no mess. I also think that my dog and cat fell in love with them..lol I would definitely point friends and family in their direction. Exquisite service !! Thank you Beauchamps!! 😊