5108 Eastman Ave., Suite 4
Since 1996, we have connected the best people, their talents, skills, career goals, and aspirations with the best companies. With the ever changing labor force, we have found many businesses are in need of additional services. Because of that need, we have extended our services to include the services listed below.
Bay Group Ventures, is independently owned and operated. We are not a franchise of any other business. Operated right here in the heart of Mid-Michigan, it is our goal to pass along our knowledge and services to help other small & large businesses spend more time with their clients/ customers/ patients, than paperwork, by taking some of the more tedious tasks off their desks. Our hope is this will give your business the opportunity to focus on growing or providing patient care.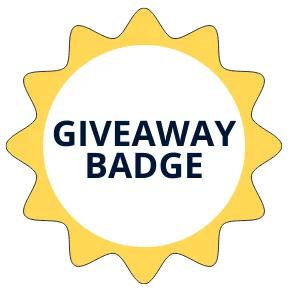 This business has been presented with the giveaway badge. 
The Giveaway Badge is given when the business has helped bring the community together and offer goods and/or services for our giveaways here.
Make sure to go in and show your appreciation and also check to see when the next giveaway is.
Google Reviews
The front desk lady was amazing! She got me into an interview very fast. Today was my interview, at 9am. Was still sitting there at 9:20. The lady that was going to do the interview was out buying flowers (knowing she had an interview), came back and was extremely rude to the front desk girl. Was swearing because a plant spilled in her car, and then continued to smoke a cigarette right outside the front door. She was just very rude and very unprofessional. I walked out of the interview before she came back in the building. Not worth $11 a hour.
I had such a good experience with Melissa! She was friendly, kind, and quick to schedule my interview. She also helped me find the perfect job to interview with which fit my lifestyle as well as pointed me in the right direction with my chosen career path. Skip Indeed- go to BayTech!
Great place, glad I found out about them. Highly recommend going there and talk with the ladies if you need a job and quickly. Lindsey went above and beyond on giving me a interview and got me in somewhere quick. Background and drug screens are a breeze and quick. They post ads on the indeed app, so if you apply they will call you and try to get you into somewhere that fits you. After hired they are committed on touching base with you every now and then, to see how you're doing. They seem to care about they're clients. They are located in Midland, just a quarter mile off the Bay city rd. Exit.
Oh man, what can I say but so thankful and happy with BayTech, employees and Melissa are definitely adorable gotta love them, they are kind, professional and always with a positive attitude to help. If you are looking for work this is your place to go and seek employment.
The staff is very professional. They get things done in a timely manner. Quick to follow up and they make sure needs are met not only for the hiring company but the employees as well. Would highly recommend using this company of looking for a job!